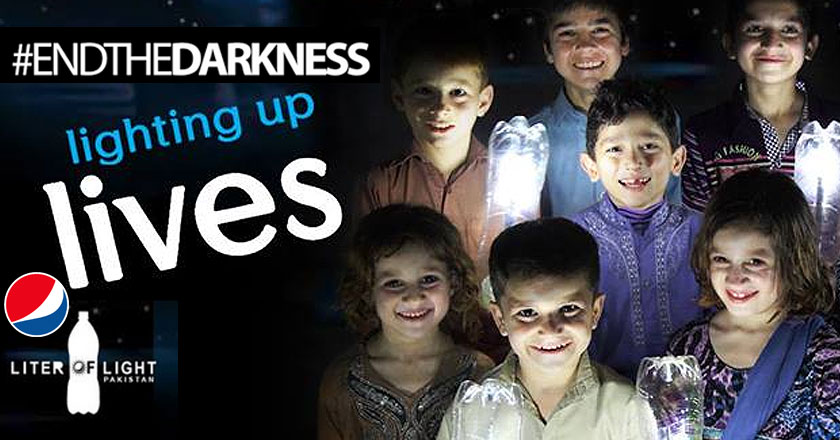 Pepsi Pakistan collaborated with Litre of Lite in Pakistan to launch a unique CSR campaign which has already been executed in a remote area called Jalozai IDP camp situated 35 km from Peshawar.
With a population of 36000 people, this place still did not have any adequate form of lighting. Pepsi visited the location and with the aid of these solar-powered lights managed to #EndtheDarkness at the camp.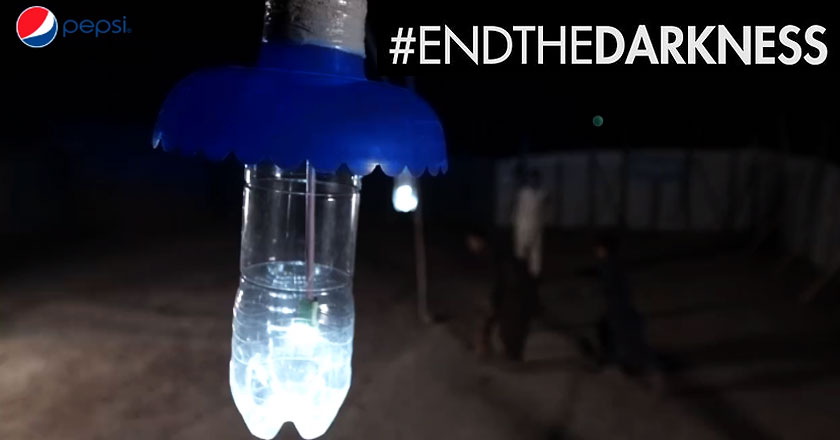 According to Pepsi Pakistan, "The project will enable installation of safe, environment-friendly and sustainable Pepsi bottled solar lights in these communities."
Take a look at this heart-touching video made by Sharmeen-Obaid Chinoy which depicts how many problems at this camp have been solved due to the availability of these solar-powered lights. 
Pepsi Pakistan & Liter of Light teams up for Lighting Up Lives:

#LightingUpLives is a commendable initiative by Pepsi Pakistan which has received a lot of support from people.