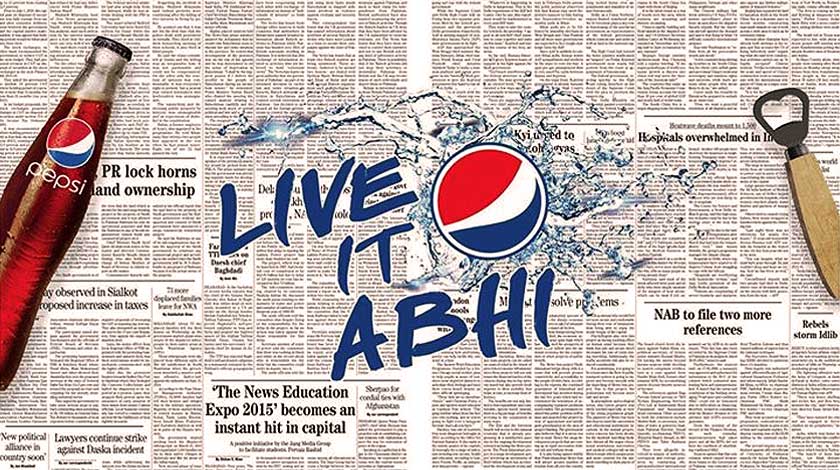 Pepsi's latest summer campaign 'Live it Abhi' is turning pages – newspaper pages, that is.
Print media – especially newspapers – is losing its touch when comes to attracting mass media, thanks to the ever increasing usage of internet and social media.
The ad features a bottle of Pepsi along with a bottle opener and the words 'Live it Abhi' placed smack in the middle of the regular text of the newspaper.
A rather risky move, but it seems to have paid off for Pepsi. Kudos to the team behind it!
The ad ran across major newspapers on the 31st of May, 2015. It was conceptualized by the creative agency Walter or JWT as it is popularly known, while the media agency for the brand is Mind Share.