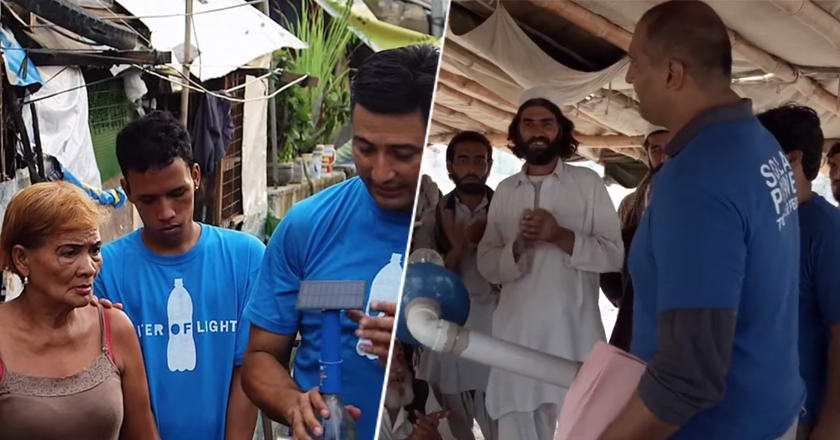 By Furqan Farukh
PepsiCo Pakistan, which has recently won a Corporate Social Responsibility Award for the 4th time from Shaukat Khanum Memorial Cancer Hospital, has partnered with Liter of Light Pakistan to launch #LightingUpLives initiative for the people of Jalozai IDP Camp near Peshawar.
Installing safe, sustainable solar lights and promoting a very moving video of how the program lit up people's lives is an example of a perfectly executed CSR initiative and is a step in the right direction by Pepsi Pakistan.
Watch Pepsi's initiative here:
Properly planned, executed and marketed CSR programs are a sure shot way of creating a strong emotional relationship with the customers. CSR initiatives like these show that even Pakistani companies are working towards appealing to the "spirit" of their customers.
Fun Fact: A similar project with a very similar name: "Liters of Light" aimed to light up schools of underserved villages in India and Philippine was launched by Cola-Cola a few years back.
A simple Coke bottle, filled with water, a pinch of bleach and pieces of materials that reflect light, can produce a light bulb capable of emitting up to 55 watts.
Watch Coca-Cola's "Liters of Life" video here:

Both cola brands carried out the activity in collaboration with international NGO project "Isang Litrong Liwanag" 'Liters of Light'.
See More: Pepsi Celebrates Spring Coca-Cola Style
The Liter of Light began in the Philippines with one bottle light. Eventually, the movement grew to brighten up 28,000 homes and the lives of 70,000 people in Metro Manila alone. Now Liter of Light is present in India, Indonesia, and even as far away as Switzerland.
While Coca-Cola did take the lead in introducing the CSR initiative, Pepsi gets all the points for bringing it to Pakistan.