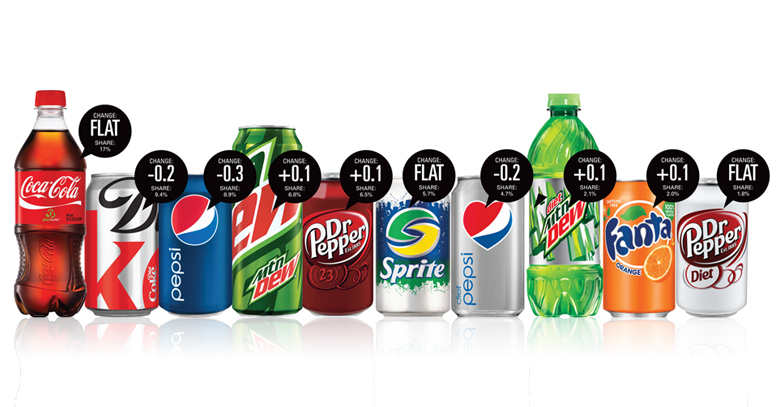 By Zulfiqar Ali Sajwani
The hue and cry against the Cola beverages seems to be on the rise in recent times. Every day, a research is released that highlights how the beautifully branded Colas of the century are causing obesity and diabetes.
This has pressurized the Cola leaders, Pepsi and Coca Cola to end up finding different pathways to achieve a same goal. The goal says " Taste very sweet, but do not have heaps of sugar".
PEPSI'S TAKE
PepsiCo hasi joined hands with San Diego-based biotech firm Senomyx, to develop a "taste modifier" that would essentially deceive taste buds into sensing that they are getting more sugar than delivered.
The magic ingredient behind this discovery is called "S617" theoretically allows PepsiCo to lower the amount of sugar and high-fructose corn syrup in full-calorie beverages such as regular Pepsi, while keeping the same sweet cola taste. The ingredient still awaits its regulatory approval.
"We are staying on the path of innovating along natural sweeteners and thinking about flavoring agents to make sugar taste more sugary", said Indra Nooyi, CEO PepsiCo while cueing towards the launch of the product in 2014
Coca Cola's Efforts
Coca-Cola, has been experimenting with steviol glycosides for quite some time now, which are sweet, calorie-free extracts from South American stevia plants. This has kicked off in  the form of the  first cola version, called Coca-Cola Life, which was launched in Argentina in the summer. In the U.S., the company is examining results from a recent test market of stevia-infused line extensions for Sprite Select and Fanta Select.
"Those tests have concluded, and we are currently assessing the test data to determine if these support our brand and business needs," a Coca-Cola spokeswoman said.
Though there are a variety of reasons behind the initiatives of these ads, the major ones includes achieving an umbrella in the rain of negative attention from health critics and politicians, who blame colas for the obesity epidemic.
Also, the brands wish to compete in the new ground of cola category called midcalorie sodas, which have recently gained momentum. This primarily target the health conscious and the fitness wishers.
Another insight from the market research informed the brands that the diet versions of the Colas were not doing well because they did not taste as sweet as the regular versions.
Whatever the reasons may be, one thing is for sure. The fight to achieve a 'healthy cola' has landed up the two rivals in the same boat. It would be really interesting to observe how long can they both stick together!