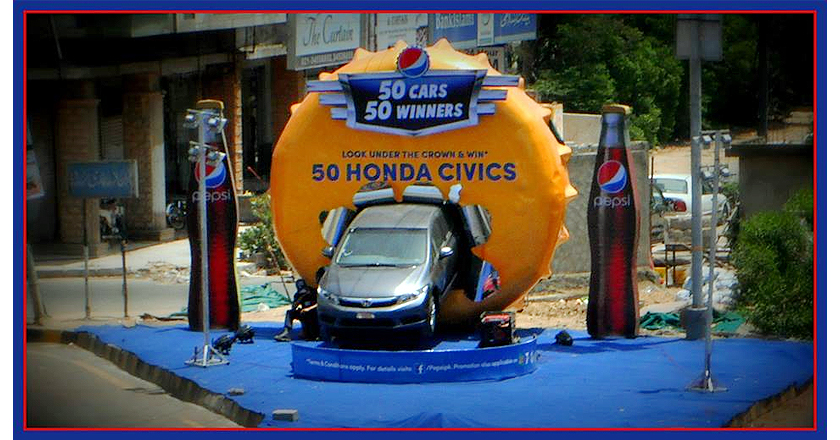 Pepsi is back with a bang. And this time they have introduced their '50 cars 50 winners' scheme to get more and more people to consume their drinks.
The ad shows a group of friends, drinking Pepsi (of course) and winning themselves a Honda Civic. And that's not all, you can win crores of free 250ml Pepsi too (as per the TVC). Produced by Crew Films, the agency behind the idea is Walter.
Watch the ad below:
A flashy TVC is all well and good, but wait! What's this?
There's a real Honda Civic crashing out of an extra large sized bottle cap right here in Karachi!
Yes, of course, it's a creative outdoor ad, en route to our respective homes on main Sharah e Faisal, SMCHS turn.
Executed by Arrows Advertising, the OOH is eye catching to say the least and many are already raving about the creativity.
What do you think of Pepsi's latest move? Let us know in the comments below!