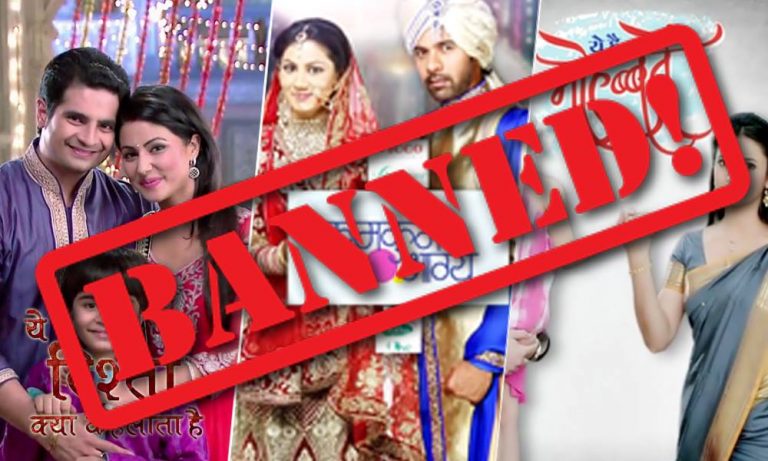 In light of the recent Pakistan-India conflict, Pakistan Electronic Media Regulatory Authority has enforced a serious blanket ban on airing of Indian content on Pakistani TV channels and Radio channels.
A new order was issued a few hours ago in which PEMRA instructed Pakistani TV and FM radio channels to NOT air any kind of Indian content, be it dramas or films, to avoid any repercussions.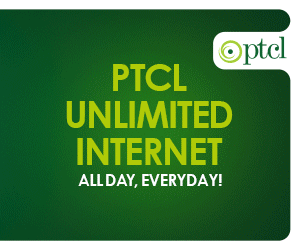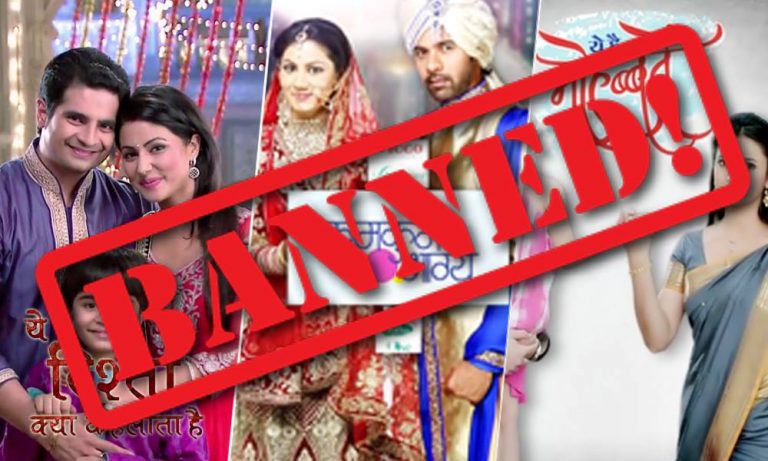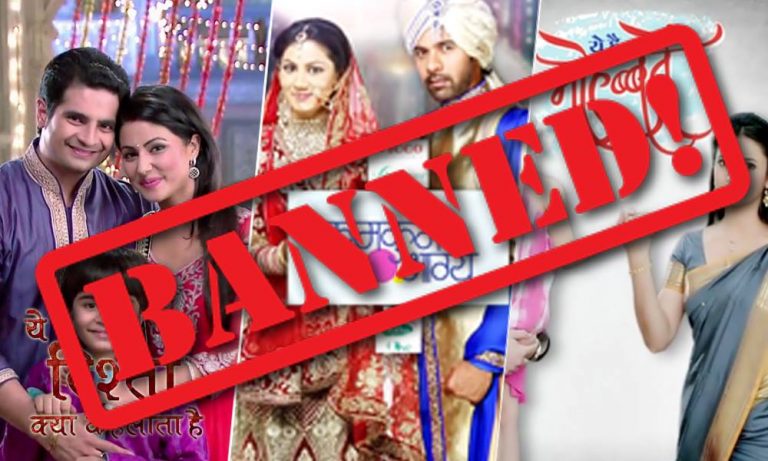 In an earlier legislation when Shaukat Aziz was the Prime Minister, Pakistani radio and TV channels all had permission to air Indian content of up to 6% every day.
However, this trend is currently altering since the situation has now worsened after the surgical attacks and MNS threats to ban Pakistani artists in India.  IMPPA imposed a ban on Indian movies featuring Pakistani artists and in retaliation, PEMRA has now banned Indian content on all Pakistani TV channels- Indian movies in Pakistani cinemas have already been banned.
After the hateful controversy spurred by Indian extremist party MNS, menacing Pakistani actors in India to leave the country and threatening about banning Bollywood films starring Pakistani actors, they also put a ban on Pakistani TV dramas being aired in India.
 http://www.brandsynario.com/pemra-bans-illegal-indian-content-pakistani-tv-channels/ZEE Chairman Dr. Subhash Chandra stated earlier that the Urdu-Hindi channel, Zindagi TV that aired Pakistani dramas such as Zindagi Gulzar Hai, Humsafar, Mata-e-Jaan will be revising the programming schedule free of Pakistani content.
PEMRA has clarified that based on the latest government policies, all Indian dramas and shows are now banned from being broadcasted.  
The ban will be implemented by PEMRA starting October 21st, 3PM and any violations will lead to license cancellation without any prior notices or warnings.
"The ban will come into effect at 3pm on October 21. Licences of TV channels and radio stations that go against the ban will be canceled without any show-cause notice," the statement by the regulatory body, read.
See PEMRA's directive is as follows: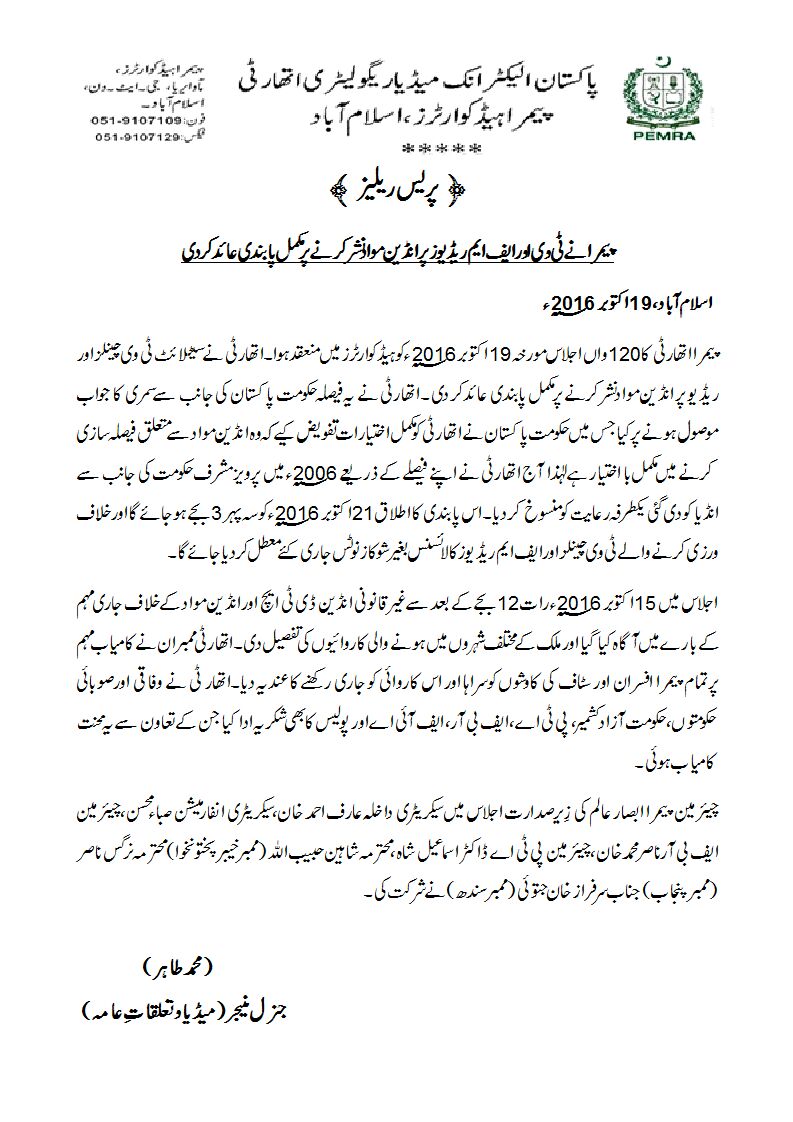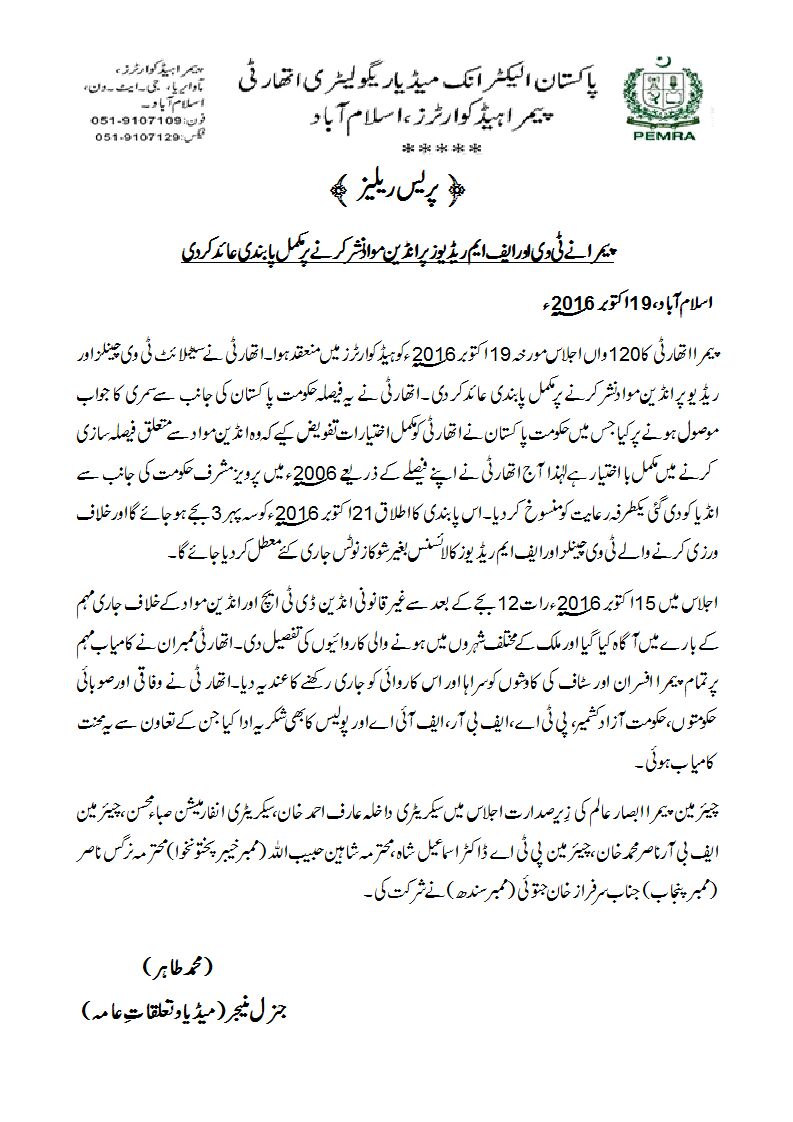 Pakistani Dramas to be Banned in India: Bollywood Stays Divided
Stay tuned to Brandsynario for more news & updates.