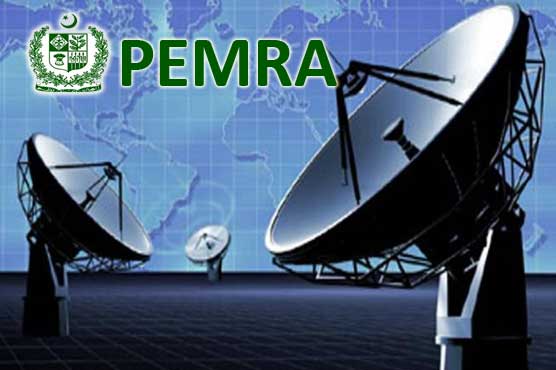 PEMRA has decreed that the cable operators will have to cease provision of analog cable tv effective from the 1st January 2015.
This notice was shared by PEMRA only a month ago. To view cable tv, households will have to invest around PKR 5,000 into the digital device. 1st January onwards only those accessing cable tv through the digital devices will be able to watch cable TV.
This is what the notice from PEMRA sent out to the cable operators looked like: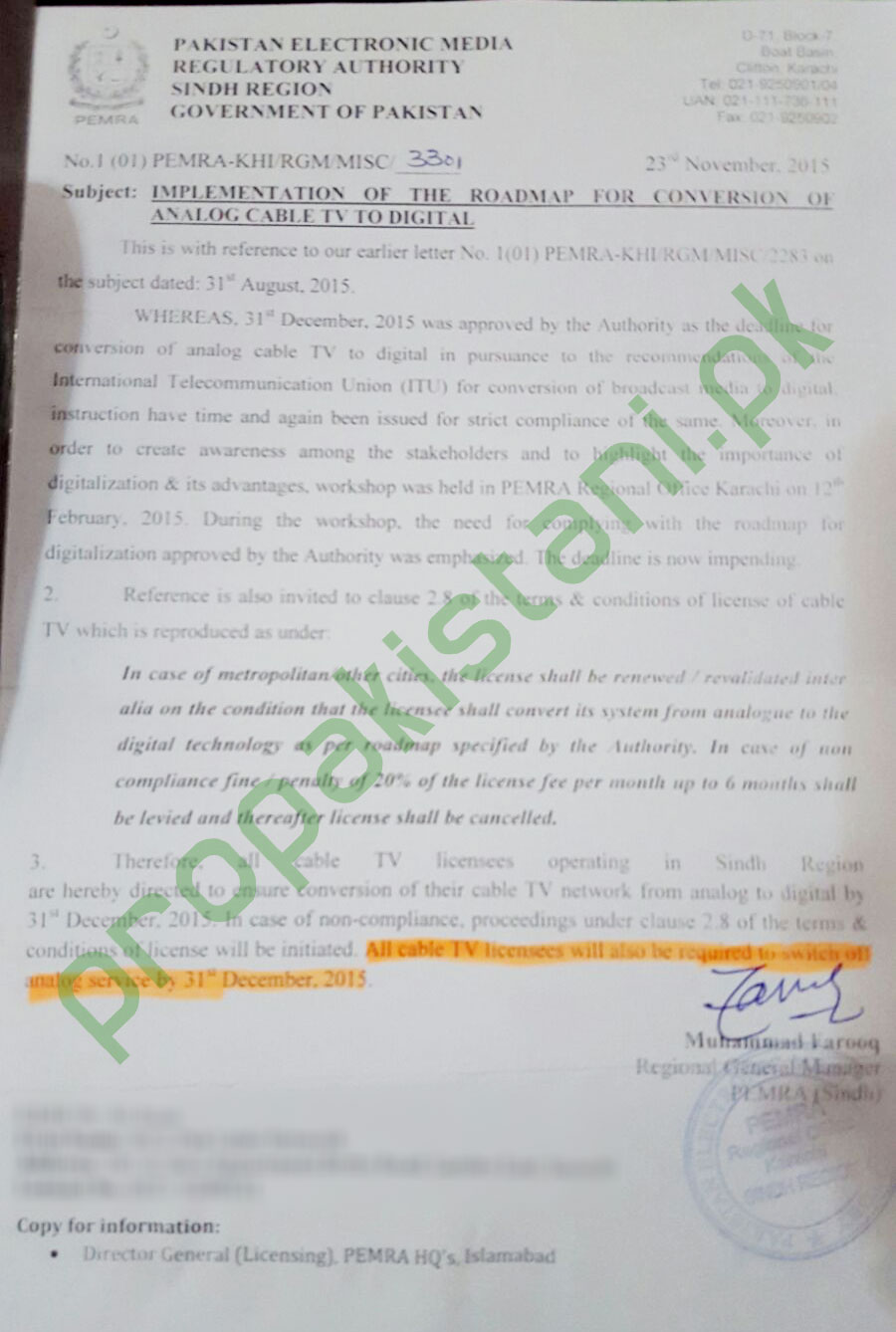 The unexpected turn of events, in this case, gave suspicion so as to what is the Government's role in passing this directive since it only applied to Sindh out of all the other provinces. Is it to curtail the viewership of the masses and make it more regulated since the relatively expensive price tag of the digital box will not make it easy for everyone to be able to afford the digital boxes?
Any average family in Pakistan surely has more preference for analog system in this regard. For whatever reason, the information propagated about this step is not enough to surmise the Government's rationale behind this move.