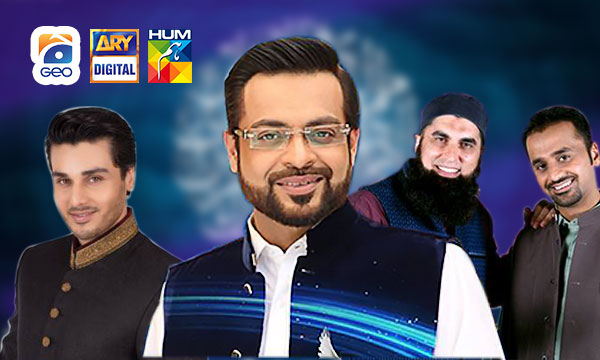 PEMRA has banned game shows like 'Jeeto Pakistan', 'Inaam Ghar', 'Jeet Ka Dum' as well as limited the ad time to 12 minutes per hour. The authority has raised concerns over excessive religious commercial programs aired during the Holy month of Ramadan. It has sent a notice to all TV channels outlining the rules and guidelines to be followed by the channels.
Read more: Vulgarity in Pakistan: 36 Pakistani Channels Penalized by PEMRA
The notice sent to all private TV channels has been attached below: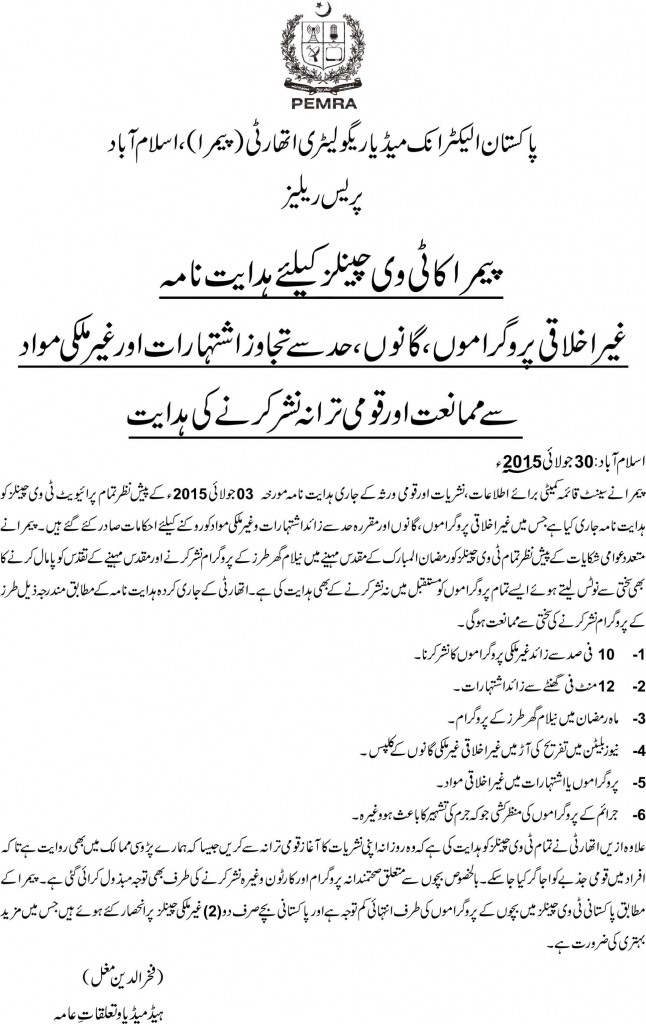 PEMRA (Pakistan Electronic Media Regulatory Authority) has directed all TV channels to implement the following rules regarding the content to be aired on national television:
No TV channel should air foreign content for more than 10% of total airtime, i.e. no more than 2 and half hour of foreign content per day
The combined duration of advertisement should not exceed 12 minutes in an hour
Game shows like 'Jeeto Pakistan', 'Inaam Ghar', 'Jeet Ka Dum' not to be aired during the Holy month of Ramadan
Foreign songs are not to be used during news bulletins
Indecent and vulgar content is not be used in programs or advertisements
Crime based shows or reenactments are not to be aired as they popularize crime.
Read more: PEMRA Demands TV Channels to Stop Airing Unethical Content
Moreover, PEMRA has also advised private TV channels to telecast the national anthem before the start of every day transmission as it is also being practiced in neighboring countries to promote patriotism.