Pakistan Electronic Media and Regulatory Authority (PEMRA) has banned Shahid Masood's ARY News program titled 'Live with Dr. Shahid Masood' for 45 days.
PEMRA then clarified in its issued press release that the program was banned because it showed allegations and accusations being imposed on chief justice Sindh High Court in one of the episodes.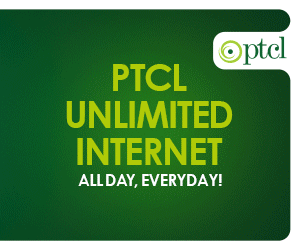 [fb_embed_post href="https://www.facebook.com/arynewsasia/posts/1410253795668914?__mref=message_bubble/" width="550″/]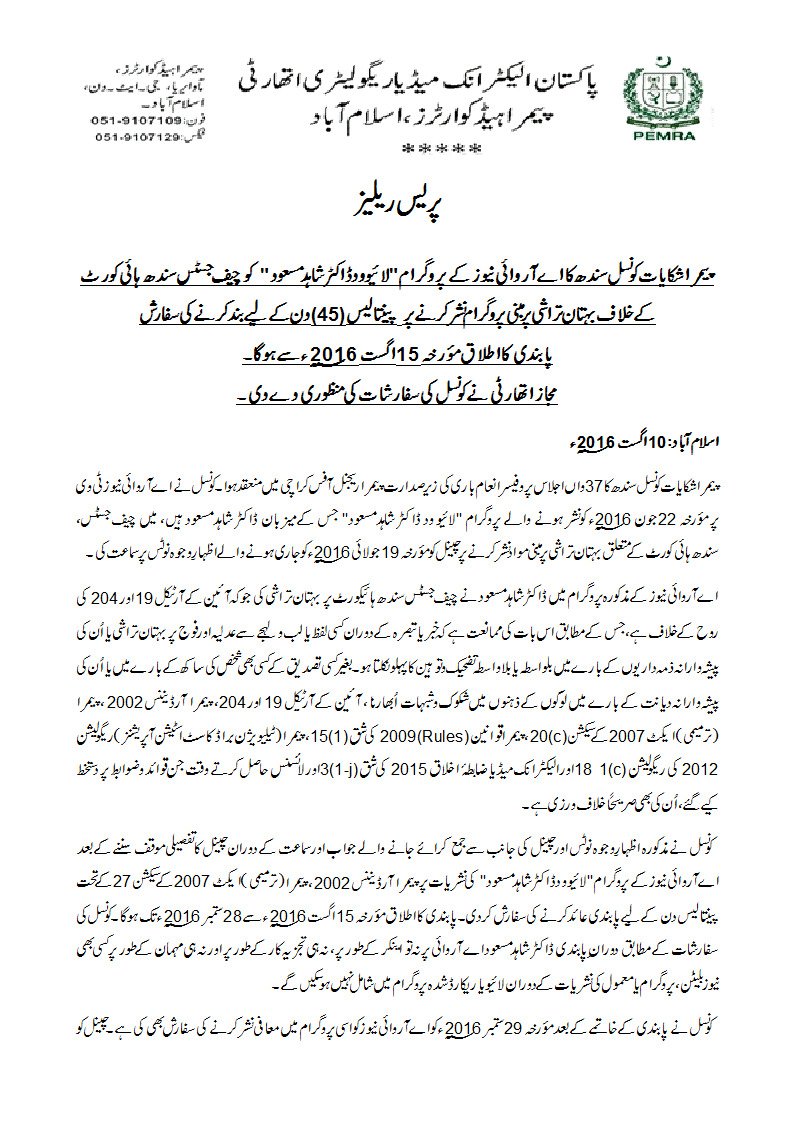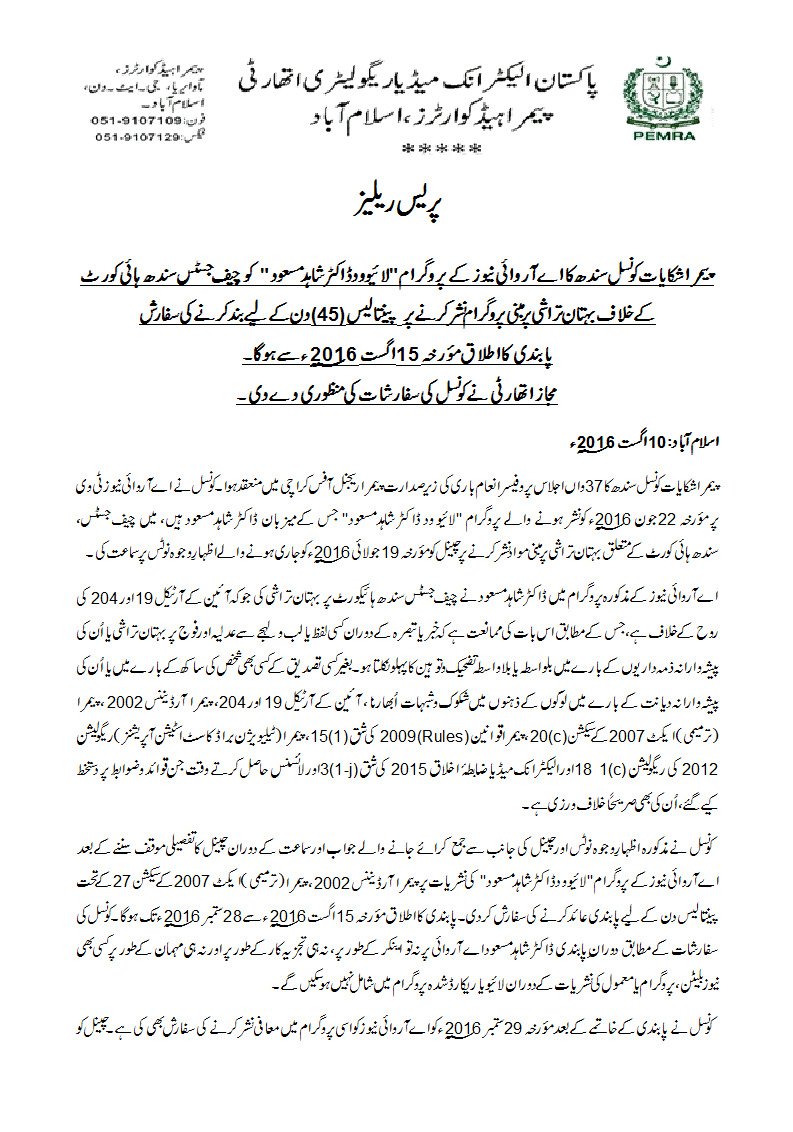 Advocate Moinuddin, ARY counsel for the respective case stated that the decision taken by PEMRA was a hasty one and"it may have some mala fide intent.
The case's hearing was held by PEMRA's Council of Complaint in Karachi. Advocate Moinuddin stated that PEMRA has imposed a band without issuing any complaint and their adjournment plea was also not considered.
"We could have gone to Islamabad to plead our case, but that chance was not provided to us", he said.
Meanwhile, Dr. Shahid Masood said in a statement, "What anyone could do if the government misconstrued his statement in the program".
He has urged the government to clarify what was so objectionable in the show. The ban has definitely caused a lot of people and political leaders to condemn PEMRA.
Watch the video below.
Pakistan People's Party leader Sharmila Farooqui termed it as an extreme step from Pemra. Naeem-ul-Haq, Senior Pakistan Tehreek-e-Insaf leader, also called the ban as unjustified.
Consequently, PEMRA has been slammed by many after imposing a ban on the Shahid Masood's show. They mocked PEMRA's order, terming the decision as a biased stand.
CEO ARY Salman Iqbal tweeted, bashing PEMRA himself .
@reportpemra when did @Shahidmasooddr take the respected CJ's name. How can pemra say it was directed towards him. Please pemra explain!!!!

— Salman Iqbal ARY (@Salman_ARY) August 11, 2016
@Shahidmasooddr #RIP Media freedom dedicated to Absar ALAM

— HafizTariq Mahmood (@Tariqmahmood76) August 11, 2016
It's sad that @reportpemra banned @Shahidmasooddr i condemn the ban as it reminds Musharraf regime.tolerance is democracy #StopShutDown

— Asma Shirazi (@asmashirazi) August 11, 2016
@Shahidmasooddr Banned by PEMRA for 45 days.Wow!Here is a Govt that rewards Pakistan's enemies and traitors and punishes its patriots👍

— Ghulam Akbar (@akbar62) August 11, 2016
I support @Shahidmasooddr against the ban order of #PEMRA.
Simply unacceptable
Govt gone crazy ??

— Nadia Mirza (@nadia_a_mirza) August 11, 2016
I stand with @Shahidmasooddr – always on point, sane, rational, eloquent and informative

— Sara Taseer (@sarataseer) August 10, 2016
Stay tuned to Brandsynario for more details.