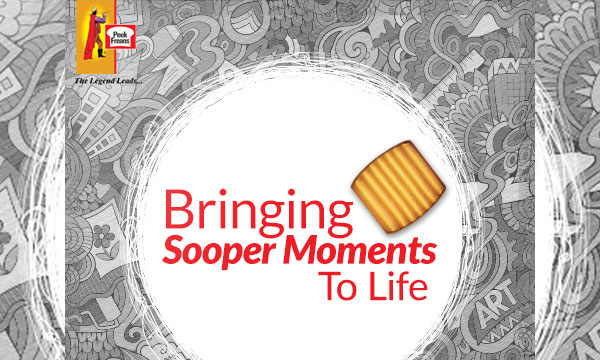 Peek Freans Sooper, one of Pakistan's most popular biscuits, has just launched a multi-platform campaign where consumers are asked "Sooper apki Zindagi ko kaisay super banata hai?"
The objective of this initiative is to get the consumers to share their brand experiences with Peek Freans Sooper with a special focus on the significance of Sooper in their "Zindagi".
What makes this campaign so unique is that all the feeds are being broadcasted live so people can view comments in real time, making this a fun and interactive experience for all.
Take a look at the videos:
[fb_embed_post href="https://www.facebook.com/PeekFreansSooper/videos/1063577006985903//" width="550″/]
[fb_embed_post href="https://www.facebook.com/PeekFreansSooper/videos/vb.150024931674453/1063577216985882/?type=2&theater/" width="550″/]
An important component of this campaign is that Peak Freans Sooper is offering cash prizes to participants; the winners will be chosen based on the creativity of their entries and relevance to the brand. All entries from 16th of August till the 16th of October will be taken into account for the competition. The company is also providing a unique brand experience by creating an "Immersive Reality" show which will include 3D visuals, adding a fresh and innovative aspect to the campaign.
The Sooper Velfie Booth, placed in high-end malls and cineplexes, is bringing back to life the concept of "telephone booths" with a twist – you can instantly have your video messages about Sooper recorded and uploaded on social media.
Participants can send their entries through texting "Sooper" + message to 8398 and uploading their audio, pictures or video to Peek Freans Sooper's Facebook page and microsite (www.pfsooper.com.pk) specifically designed for this campaign.