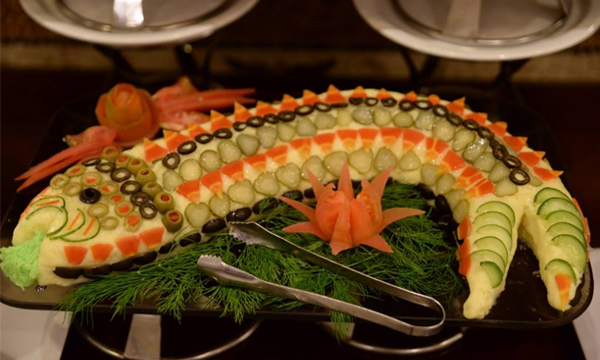 Pearl Continental Hotel Karachi, a subsidiary of the Hashoo group of companies, with great zeal and enthusiasm, puts forward various cultural festivities and celebrations of international accord all year around, providing their customers and clients with pleasant, fun-filled and memorable experiences.
Pearl Continental Karachi, recently celebrated "MAHi-MELA" – Sea Food Festival at Marco Polo Restaurant, presenting a unique variation of delicious Seafood cuisines and delights for its customers to enjoy, enjoining a visual ambiance depicting Marine life.
Mr. Rehan Faiz Pirzada the General Manager Pearl Continental Hotel Karachi welcomed the esteemed guests and the Chief Guest the Honorable "Consul General of Sri Lanka His Excellency Mr. H.M.B. Herath in a formal speech, respectively.
The evening commenced with a formal inaugural ceremony and reception, followed by dinner.
See some pictures from the event below:
[fb_embed_post href="https://www.facebook.com/media/set/?set=a.646497002156232.1073742107.266832616789341&type=3/" width="550″/]