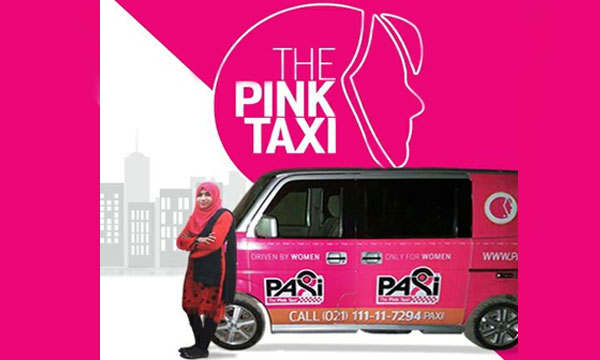 Paxi, the all-women pink taxi for the wmen, by the women, has launched in Karachi on the special occasion of Women's Day 2017! The taxi servce i the first women-exclusive taxi to help women feel safe while travelling in a hailing ride-service vehicle.
The idea behind the pink taxi is to encourage women to come out of their homes and travel without having to worry about their safety and security. The service ensures that the ladies who travel will have a pleasent experience, a friendly enviornment, and a mode of transport to resolve any transport issues catered around their needs.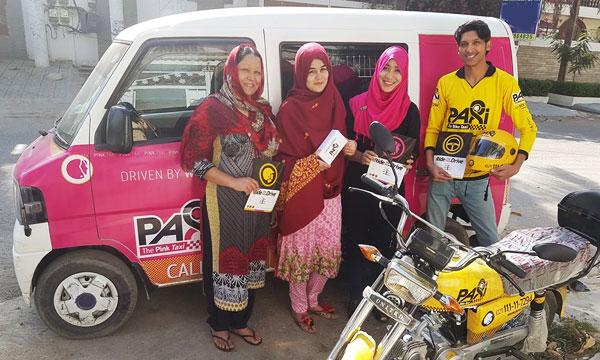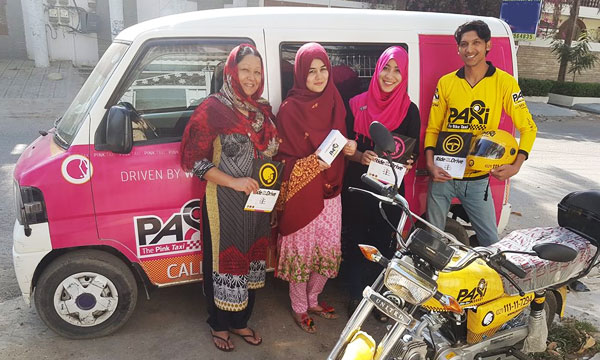 "Paxi is starting with 10 drivers, referred to as 'pilots', but intends to expand to Lahore and Islamabad in the next three to four months followed by other parts of the country. Our pilots are housewives, young women, students, too." – CEO Sheikh Mohammad Zahid.
"We do train our pilots. Although we have 10 female pilots to begin with, there are many more enrolled with us for training. They, too, will be inducted soon," he added.
He futher on added that there are 4 different methods through which this service can be availaed hailing a cab on the road, the phone app, call centre and SMS service.
According to a source, the latter two involve providing one's name and phone number so that the dispatcher is able to verify the call or message and issue a four-digit PIN so that when the cab reaches the customer she can ask the pilot the code to book or initiate a ride.
She will also have to provide her name and number when hailing a cab on the road in order for the pilot to be able to feed it in the system. "It only takes a few seconds," he said. "And the call centre, SMS and just stopping a cab are options for those who may not have smartphones," he added.
Stay tuned to Brandsynario for more news and updates.