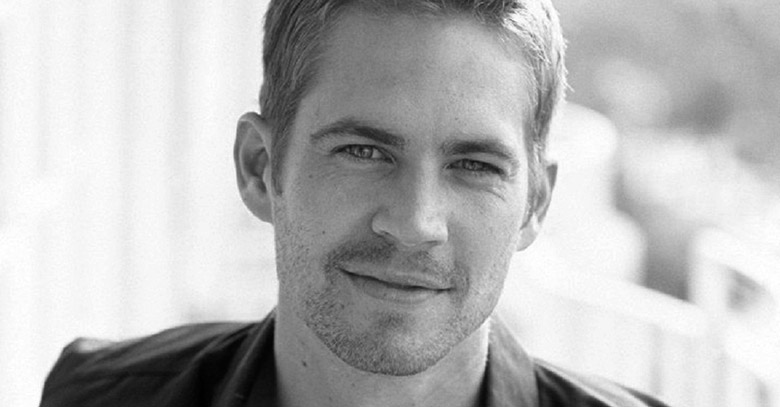 "I'm coming home…" 
The set of 'The Fast and the Furious' franchise was indeed home for the actor Paul Walker. He starred as lead in all the six block busters of the franchise, along with Vin Diesel and Tyrese Gibson. Walker was shooting for the seventh edition when this calamity took him away.
Fast & Furious franchise has recently released a gut-wrenching tribute to Paul Walker. Emotional scenes from the stars car-racing series have been included in the video on the symphony 'Coming Home' by Skylar Grey in the background. The video released on the franchise's YouTube account on Wednesday.
Following which, Ludacris (a close friend to Walker) singer and co-actor of the deceased superstar has also released a tribute of his own. Paul Walker was close friends with Vin Diesel, Ludacris and especially Tyrese Gibson (who was also recorded crying on the Walker's memorial) all of whom can be seen in the video Ludacris made in honor of Paul Walker which includes the heartwarming moments all of these friends and costars shared off and on camera.
[iframe id="http://tune.pk/player/embed_player.php?vid=1239291&folder=2013/12/05/&width=650&height=350&autoplay="]
Fast and the Furious franchise's tribute to Walker features a scene from Fast 5 where Vin Diesel makes a toast to remind his team that 'the most important thing in life will always be the people in this room' and the video ends with a message that says 'in loving memory'.
[iframe id="http://tune.pk/player/embed_player.php?vid=1232121&folder=2013/12/05/&width=650&height=350&autoplay="]
Previously many Hollywood celebrities including co-stars Vin Diesel and Dwayne Johnson hit Twitter and Facebook to pay their respects. Director of the franchise's seventh installment, James Wan adds 'I am so beyond heartbroken right now, I can't process anything'.
Beyonce too paid tribute to late actor Paul Walker in her LA concert yesterday where she dedicated two songs to him and the crowd shed into tears, the same was also done by Flo Rida yesterday.
Millions of fans around the world have already paid their tributes on Social Media Websites and some have planned a gathering on Sunday at the site where Paul Walker and his business associate Roger Rodas died in a tragic car accident. Thousands have RSVPed for the event to showcase their love for the Hollywood Heartthrob.
Universal Pictures' music video caption also asks for donations to Paul Walker's charity, Reach Out Worldwide instead of flowers and gifts.