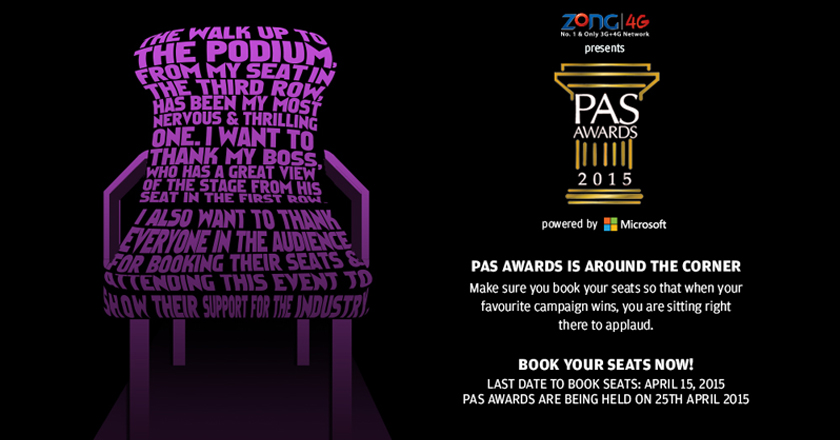 Pakistan Advertiser's Society has announced the date and venue for the industry's most anticipated evening – PAS Awards 2015.
The big night is all set to take place on April 25th 2015 at Expo Centre Karachi. 
A night of celebrating industry's best talent, this year's PAS Awards are expected to be even bigger and better with glamorous celebrity performances, brand activities and scrumptious dinner.
Don't miss the big event and book your seats before April 15th 2015.