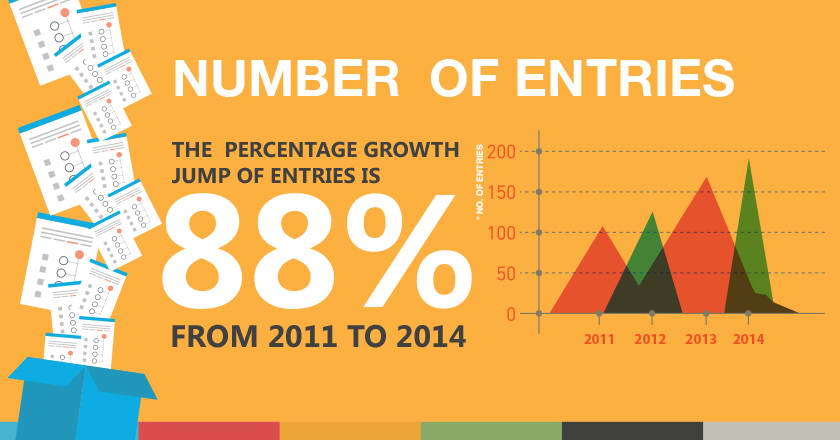 Amidst late night sittings, revisions, briefs and meetings – the advertising fraternity of Pakistan has finally realized the importance of recognition and appreciation.
According to the data provided by Pakistan Advertisers Society (PAS), a staggering growth of 88% registered entries have been noted for the year 2015. The number has been growing steadily since 2011, reaching a total of 197 entries in 2014.
Agency participation has also increased by 24%, from 41 agencies taking part in the awards in 2011 to 51 agencies in 2014.
The society has been conducting advertising awards annually to honor the media and advertising efforts of the marketers in the country. Running in its fifth year now, the acclaimed event will take place in April this year to award the campaigns that ran in 2014.
The last date for submission of entries is 25th February 2015. They can be submitted online by visiting the PAS website.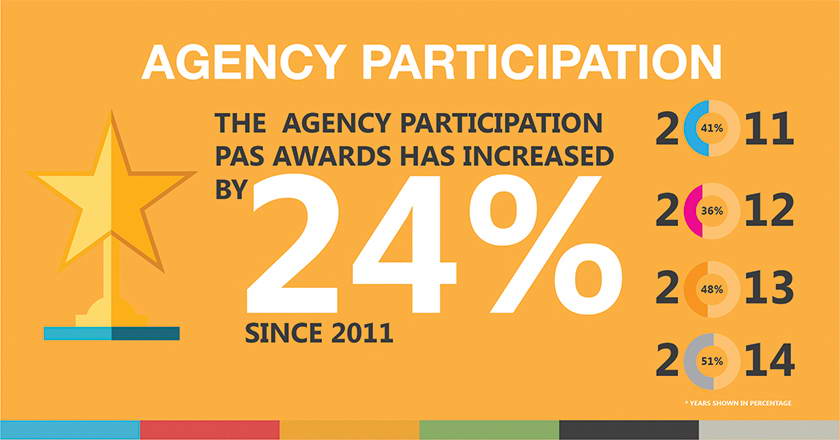 With the increasing involvement by agencies, a new category for 'Lifetime Achievement Award' has also been introduced to acknowledge the efforts of experienced people such as copywriters, visualizers, brand ambassadors, producers, strategists and marketers by bringing their work to the frontline.