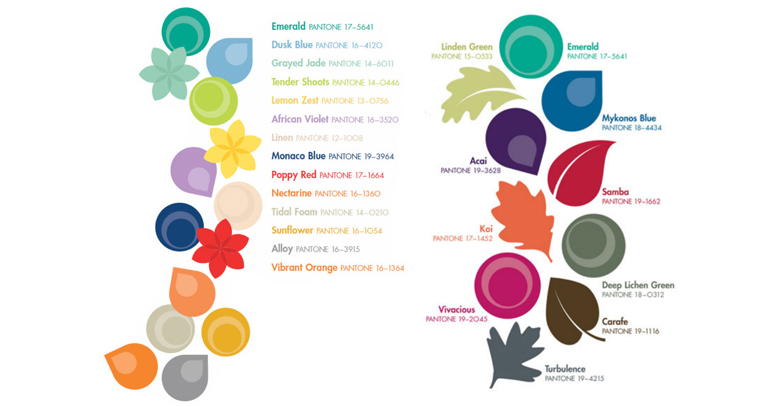 By Ufaq Ashfaque
Pantone is a global institution that has dedicated its efforts in launching color reports.  Owned as a subsidiary of X-Rite, Pantone has been creating new hues and shades of color that are unique and original.  
Also, Pantone has the sovereignty of being the lingua franca for color communication happening across the board.
This year, the Pantone color for the year 2013 is Emerald Green, an enlightening, soothing hue.  This color symbolizes streaks of beauty, prosperity and life.  As 2013 approached, Pantone celebrates 50 years of its services in the field of color technology and pattern.
Pantone published this year's color report, releasing the most happening colors of the season.  This report has been organized through the unique contributions of different experts and people that have substantial experience in the field of fashion.
Amongst the most contributive anchors of color include Fashion Designer Joy Cioci, Kelly Wearstler, Herve Leger, Nanette Lepore, Bibhu Mohapatra, Rachel Roy, Pamella Roland, Tia Cabani and Tadashi Shoji.
Fashion followers and brands have been dedicated to customers for centuries.  The idea of doing something exclusive and unique is the most important bet that everyone is looking to sell in the fashion industry.
Brands such as Gucci, Prada, Fendi, Karl Lagerfeld, Giorgio Armani, etc. are well-established and many have focused their collections and their labels around one major element: Color.  Color has had influence for a long time.
Normal customers also have a good idea regarding the significance of the color.  Color therapy has also gathered popularity, as people are now working towards utilizing color as a tool in different fields.
Three Cheers to Pantone and the festive color season for Fall 2013.