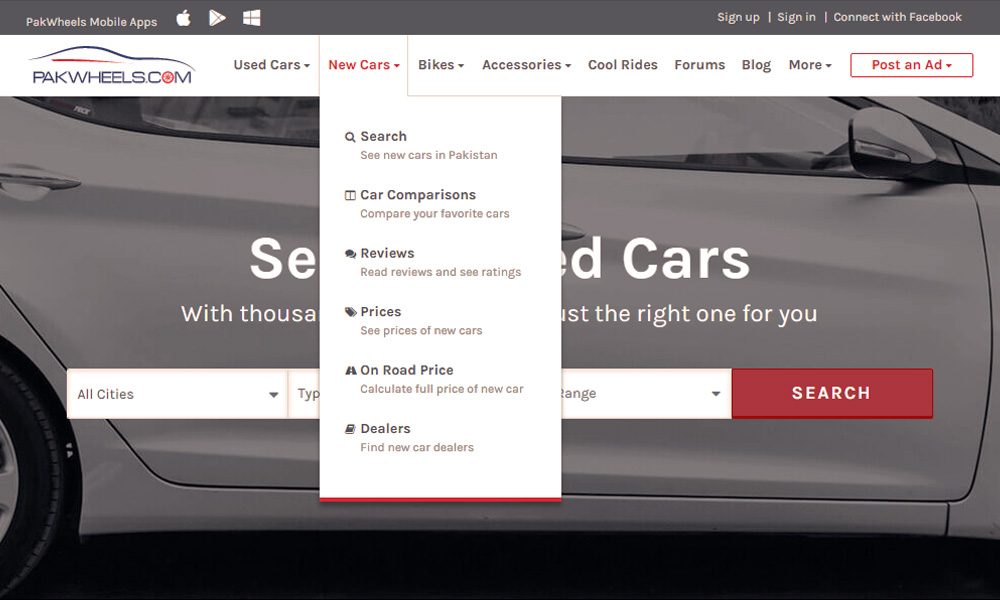 Pakistan's leading automotive portal www.PakWheels.com has introduced its 'Finance' and 'New Car' sections. These new add-ons will help people know about all the available new cars including their specifications, prices, and all the other details inaccessible to people. And for the first time in Pakistan, people can also buy new automobiles online through the Finance section.
In its 'Finance' section, PakWheels.com offers a 'car loan calculator' for both used and new cars. The section provides complete information on car financing and calculation of auto loans offered by different banks and leasing companies in Pakistan. You can compare the different financing solutions from various banks and buy the car then and there from the website.
PakWheels Autoshow 2015: Event Highlights & Details
Users can find out all necessary details, e.g. minimum down payment required, estimated monthly installments, processing fee, interest rate, total initial deposit, yearly installment plan and terms and applicable discounts, etc.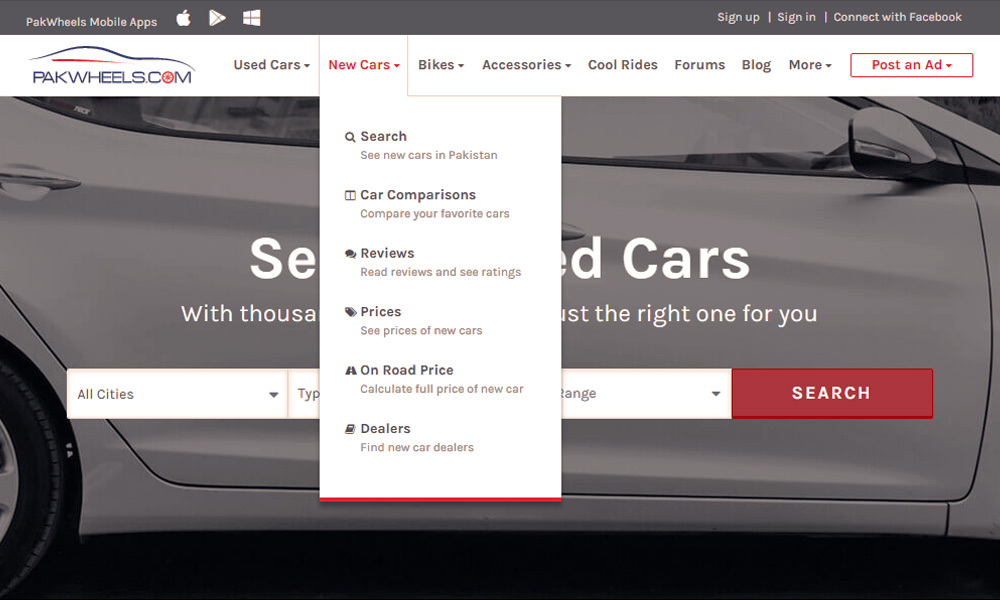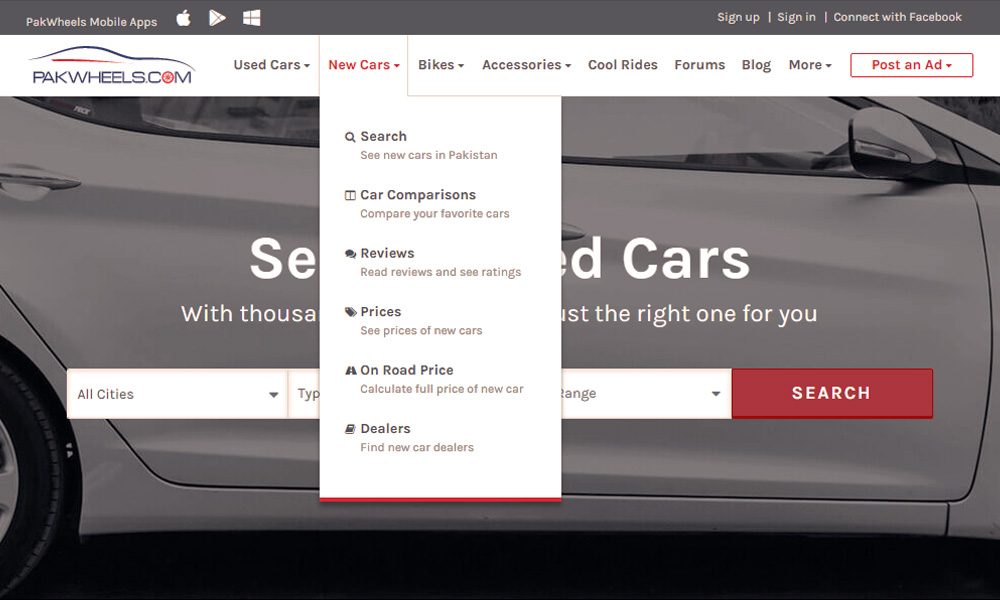 PakWheels.com provides financing through various banks. A number of auto buyers in the country have financed their desired vehicles by using this facility that is available online free of cost.
PakWheels Auto Show 2015 in Peshawar: Event Highlights
PakWheels.com, in its aim to become the country's most important tool when buying a car has also launched a 'New Car' section, which helps users to research, compare, read detailed reviews, see hi-resolution photos, and check the prices of new cars, including their ex-factory prices and freight charges with applicable taxes.
It has a unique tool if "On-Road Price," that tells how much it will cost to get a car on the road.
PakWheels.com has partnered with leading auto dealers in Lahore, Karachi, Islamabad and Rawalpindi that provide special discount offers to PakWheels.com's users.