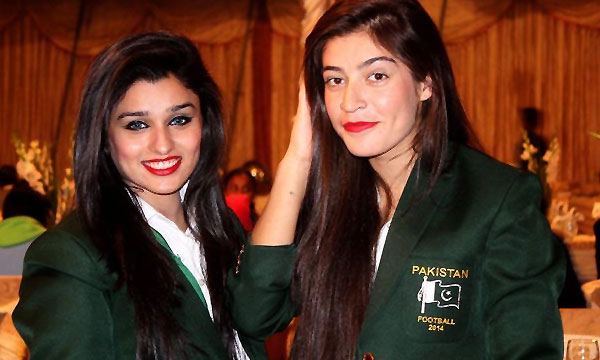 Women Football team in Pakistan has been highlighted by International media since a few days and the reason is not because of how well they play but how good the players look.
In a recent FIFA ranking, Pakistan men's football team has been ranked at 179th position. The ranking shows that football is not a mainstream sport in Pakistan though it is liked more by youngsters and we see the trend changing.
But our Women football team has been successful in attracting international media attention. Most of our known women football players play for Baluchistan United FC. The 22-year old Raheela Zarmeen manages this biggest women football club in Pakistan.
Syedah Mahpara, the most talked about Pakistan women football team member and the most beautiful player, is the goal-keeper of Baluchistan United FC. Mahpara is just 21 and has been a part of the winning team of National Women Football championship for six times.
Read Also: Pakistani Celebrities Support Women's Football Team
Here are some of the pictures of the Women Football team: