Sport is somewhat sexist in Pakistan. I've always seen and heard parents say that they want their sons to become the next Imran, Wasim Akram or Muhammad Aamir, even the next Messi, Beckham and Ronaldo.
However, but rarely have they wished and inspired their daughters to become the next Graf, Elysse Perry, Mia Hamm or Susi Susanti.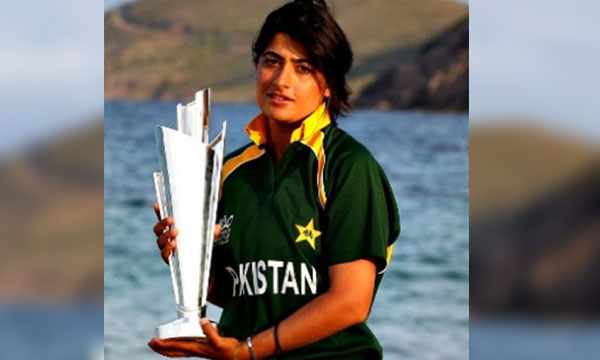 Sad, but true. Our campaign is nearly over and I'm writing this in the middle of our game against the West Indies ladies.
Once again, Sana Mir has bowled as professionally as she has done through the entire tournament. Generally bowling fast accurate off breaks, with her Pakistan Cap normally clad with her Raybans. She is the epitome of a professional female cricketer.
Added to her economical bowling she has got some good knocks with 2 scores above 50 and she's generally fielded like a demon. Her captaincy has been fairly impressive especially against the South Africans (a game we narrowly lost) and then India, where our meagre batting decimated to the guile of Ekta Bisht.
Backlash is expected on Sana's return. Her captaincy and skills are less talked about and her fluency in the English language and her tact while handling a fiendish male media are more an object of interest and hysteria.
Captaincy is an art form, and Sana has worn it well. Her players look up to her with awe and respect and her opponents find her a worthy adversary on and off the cricket field. She has expressed her desire to stay on as a player but she informed the management this World Cup 2017 will be her last as captain.
Think Sana Mir doesn't realise her real potential as yet. Even though she won't be captaining but she will be acting in a mentoring leadership capacity to the new ladies making their way into the squad.
There's a lot of talk of leading from the front and brave leadership but Sana Mir has shown the nation that even in defeat courage and pride is and can be restored.
The future hopefully is well, hopeful, if people like Sana Mir choose not to give up and remain an inspiration to aspiring ladies who want to wear the country's green colours.
Stay the course Sana!!