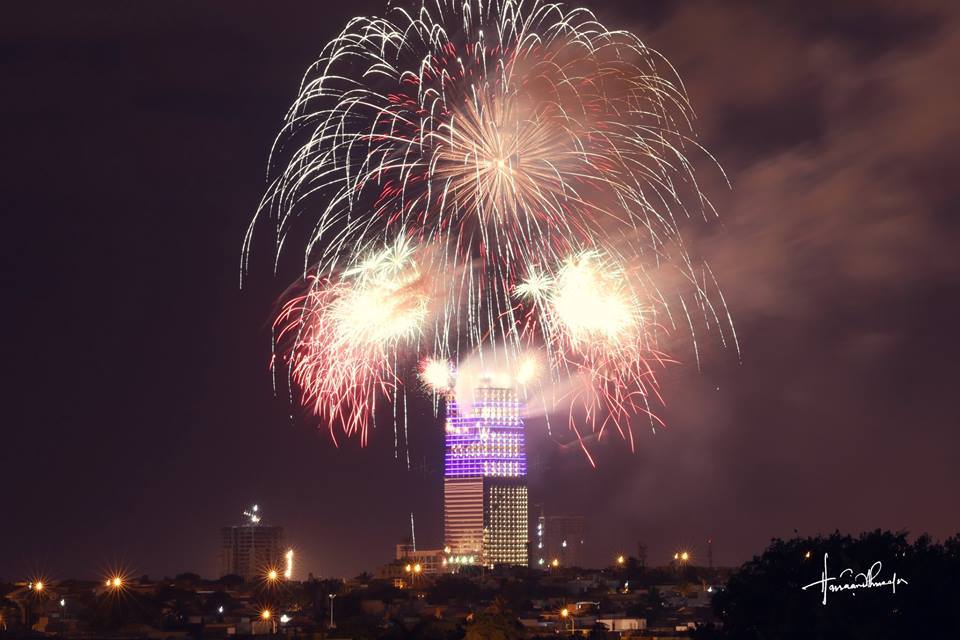 Malik Riaz's Bahria Icon Tower which is located in Clifton at the Shahrah-e-Firdousi, hailed as Pakistan's tallest building with sixty two storeys, was inaugurated last night with a show of magnificent fireworks.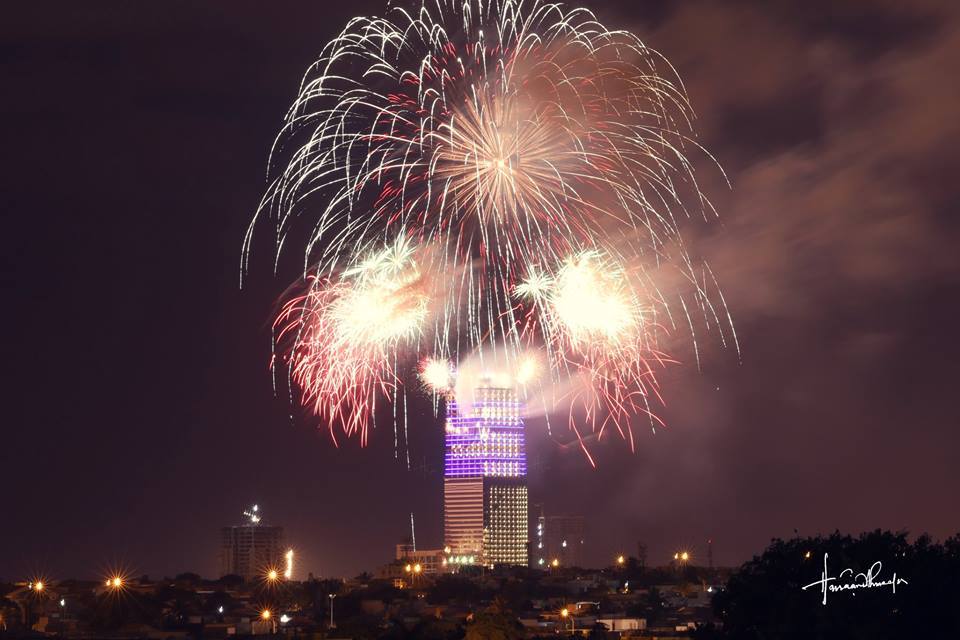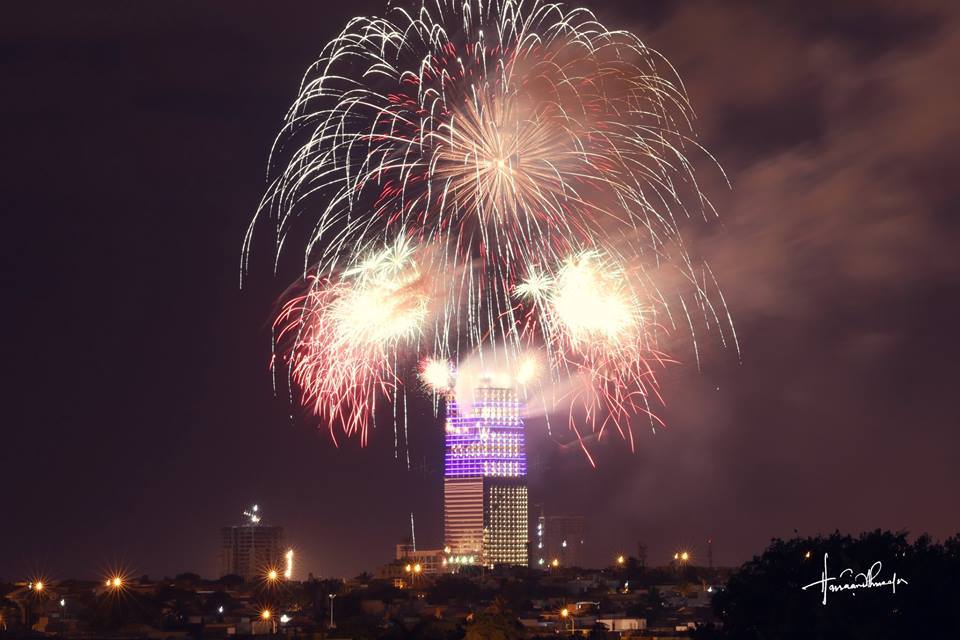 People across Karachi dropped by to witness the stunning show of fireworks at this occasion. 90% of the construction work on the 'Karachi Icon' tower has been completed so far.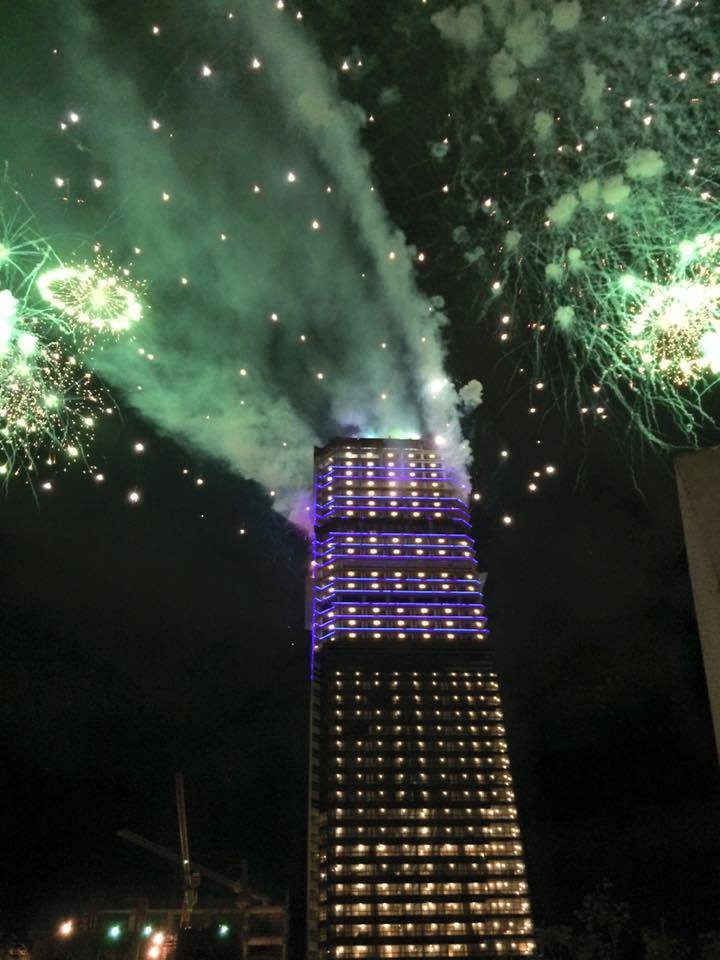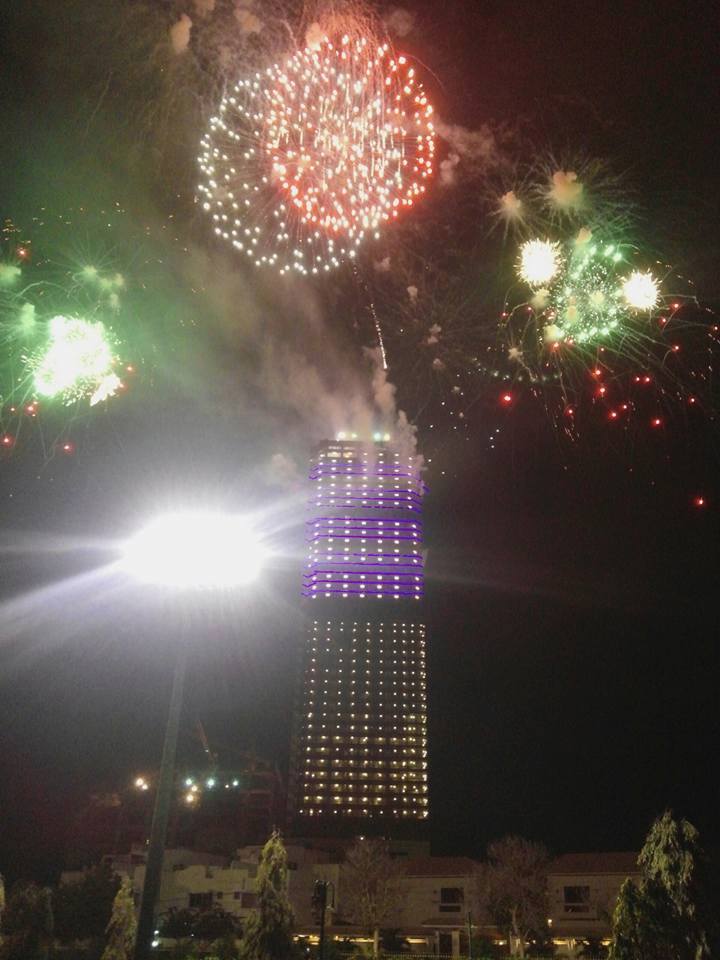 You can view the splendid fireworks here:
The building offers both the state of the art commercial and residential space with almost seven floors of the building dedicated as a parking area. It also has Pakistan's first ever highest terraced restaurant and has the only double-decker  elevator with ultra high speed whereas serviced apartments span a total of 40 storeys in the 'Karachi Icon'.