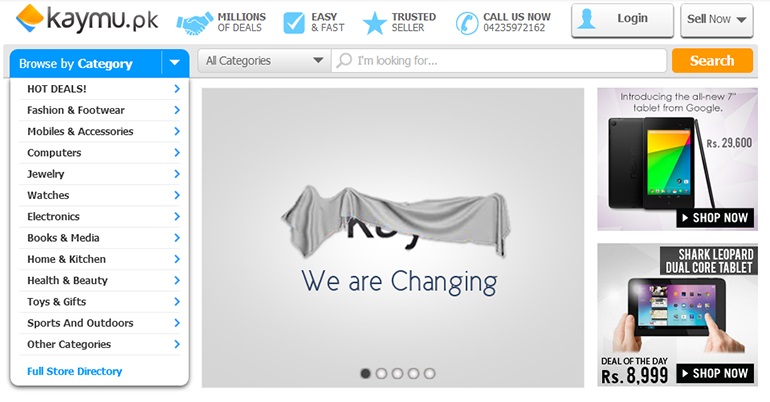 Azmalo's sudden identity change is characteristic of the impulsive and shocking decision-making of its German incubator – Rocket Internet.
The nation's leading online marketplace Azmalo.pk has been renamed to Kaymu.pk in an unexpected move by the Lahore-based startup.
This is the third major incident by Azmalo that has surprised Pakistan's nascent e-commerce industry after the website shut-down its online-retail model last year and re-launched again as an eBay clone.
As more and more Pakistanis catch onto the online shopping trend, one cannot help but marvel at the Samwer brother's ability to make timely investments! The website not only provides a platform to buyers & sellers, but also acts as an intermediary with services such as SafePay & Cash-on-Delivery.
With over 10,000+ products available on the website, Kaymu is well on its way to strengthen Rocket Internet's presence in Pakistan along with its sister ventures: Daraz, Foodpanda, Zamudi and Easy Taxi.
With so such excitement going on in Pakistan's e-commerce industry, who knows what other surprises lay ahead.