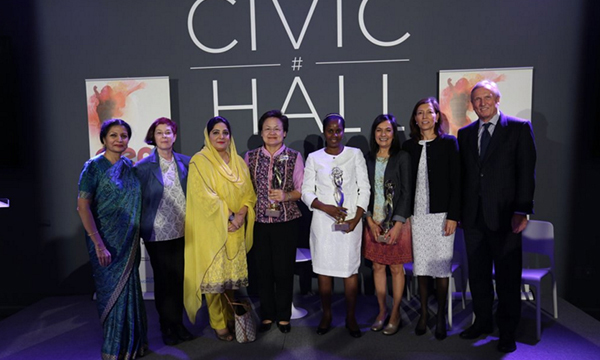 The United Nations at the Gem-Tech Awards ceremony of the U.N.'s International Telecommunication Union (ITU) and U.N. Women in New York on Dec. 14 has awarded Anusha Rehman Khan as a Global Achiever for her work on gender equality and women empowerment through information and communication technologies.
Pakistan's Minister of State for Information Technology and Telecommunication, Anusha Rehman Khan, along with two other 2015 Global Achievers—Pamela Hamamoto, the U.S. ambassador at the U.N., Geneva; and Nancy Hafkin of Women in Global Science and Technology were awarded at the ceremony for their enthralling efforts.
These winners were chosen from 150 nominations from 55 countries.
Pakistan's Muniba Mazari Named Goodwill Ambassador By UN Women
Speaking at the event about the award Anusha thanked the Prime Minister of Pakistan and dedicated her award and achievement to the people of Pakistan, "especially to the women and the youth."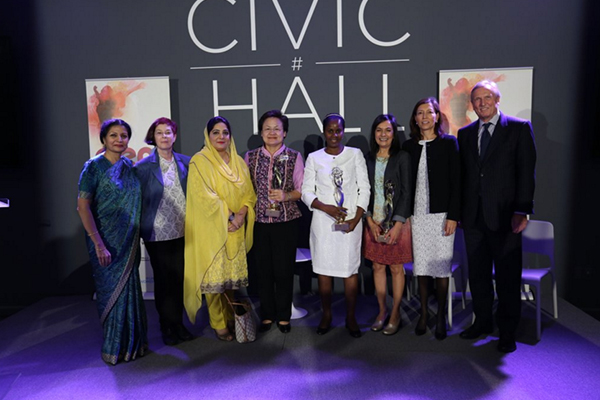 Anusha Rehman Khan third from the left in New York. Courtesy of U.N Women
Khan expressed her views by addressing that women have complete potential to execute a certain thing, but the lack of opportunities is a barrier towards it. She said, "There is a need to maximize collaboration under a strategic global partnership," she said, "To open up the universe of ICT-powered opportunity that the women of the world have been waiting for and which they well and truly deserve."
Anusha Rehman Khan joined her office in 2013 and since then she has achieved praising comment on national as well international levels for her work.
Last year, the ministry auctioned 3G and 4G spectrum licenses that will be assisted during the promotion of women entrepreneurs through easier online access.
It also established technical skills development program for disadvantaged girls.
The ministry has contributed towards the education of young girls about the Microsoft computer programming lessons.
The future project of Anusha is to develop a cyber-crime law in order to protect the women and young girls from being harassed and abused through online mediums.
Let's have a look at the specifications and the winners of the Gem-Tech Awards 2015
For promoting women in the technology sector
Technovation Challenge, U.S.
For applying technology for women's empowerment
The Research Center of Communication and Development Knowledge Management, Thailand
For developing gender-responsive ICT governance, policy, and access
The Ministry of Posts and Telecommunications, Senegal