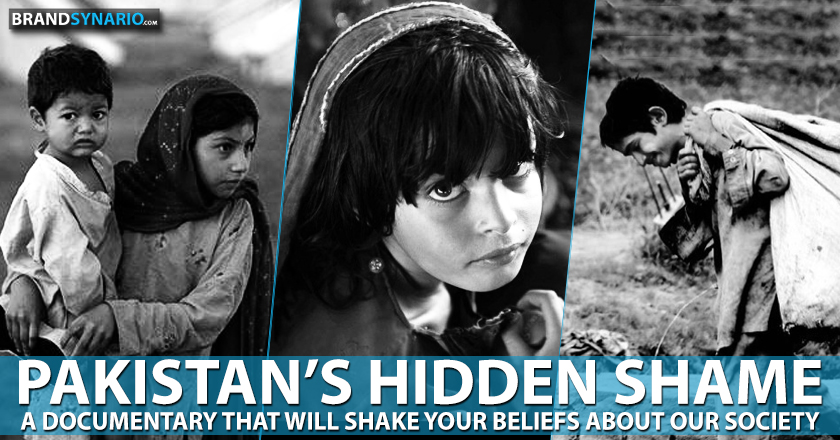 By Zenub Ayaz
Mohammed Naqvi, along with producer Jamie Doran have created a documentary titled "Pakistan's Hidden Shame". The television reality-tale is all set to premier today i.e September 1st 2014 on Channel 4 at 11pm, U.K Time (GMT+1).
Check out: Director Muhammad Naqvi's Exclusive Interview to Brandsynario.
The documentary highlights a rather sensitive issue of sexual exploitation of children in the Northern areas of Pakistan, especially Peshawar. Subjects related to abuse and mistreatment of thousands of vulnerable children is stressed with the intent of increasing awareness and kindling a light of hope to the lives of these children.
Watch the Official Trailer of Pakistan's Hidden Shame:
Pakistan is one of the world's most significant Muslim nations and the fact that it is a nuclear state has elevated its worth to a whole new level. It has stood strong with Western giants in the war against terror, and claims to be a successful democratic state. With a self-sufficient geographical location, blessed with all four seasons, crops, landscapes – Pakistan is a country protected by the finest military force, that ranks 7th largest in the world.
Apparently all that is not enough. Speculators have long believed that Pakistan's biggest issue are 'Pakistanis' living within the country.
It is believed that Pakistan is a country which is going throw a denial phase, turning its eyes away from the rising rate of sexual abuse of thousands of deprived, vulnerable children. It's assessed that more than four million children across Pakistan are obligated to work from an early age due to poverty and of these unfortunate lives, almost one and a half million are homeless.
This documentary focuses on the north-western city of Peshawar, where it is estimated that nine out of ten street children have been sexually abused.