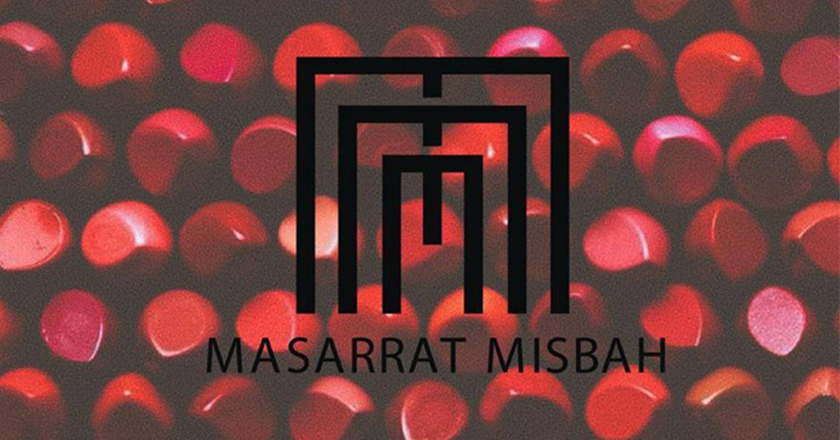 Masarrat Misbah, an entrepreneur, a philanthropist and one of the pioneers of the hair and beauty industry of Pakistan with the Depilex Group which hosts Pakistan's largest chain of salons, Depilex Beauty Clinic and Institute, today announces the launch of her makeup line Masarrat Misbah Makeup – MM Makeup.
MM Makeup is the first Halal Certified Makeup brand to launch in Pakistan, not using any haram animal substances or intoxicants in the entire product range.
Read More: Masarrat Misbah's Certified Halal Makeup
"MM Makeup has become a reality after two years of research, primarily focused on a colour range best adapted for the Asian skin tone, climate and complexion, with an emphasis on textures, colours, pigments and most importantly formulations." explains Masarrat Misbah.
When asked about why she chose to create her own line of makeup, she responded, "It's time that the beauty of a Pakistani woman be acknowledged for what it truly is and for her to know that when she applies my makeup, it was made especially for her"
Misbah's journey started more than three decades ago when her passion for beauty and grooming led her to establishing Depilex, which has today grown to become a beauty empire.
She is the force behind the country's leading hair and beauty brands; the Depilex Beauty Clinic, Depilex Institute, The Lounge by Depilex Men, Depilex Live, Depilex Health Center, Santé the Salon, Depilex Smile Again Foundationand most recently the Depilex College of Cosmetology, under the ever growing umbrella of the Depilex Group of Companies.
For the unveiling of the MM Makeup E-store, Masarrat Misbah said, "With the launch of MasarratMakeup.com we are introducing MM Makeup across Pakistan, we are providing round-the-clock access to everyone from the convenience of their own homes – keeping in mind the 'women of today' for whom MM Makeup has been developed for."
MM Makeup is currently available for customers in Pakistan only, for cash on delivery purchases, and will be available online for international and credit card customers, as well as at leading outlets across Karachi, Lahore & Islamabad by June 2015.