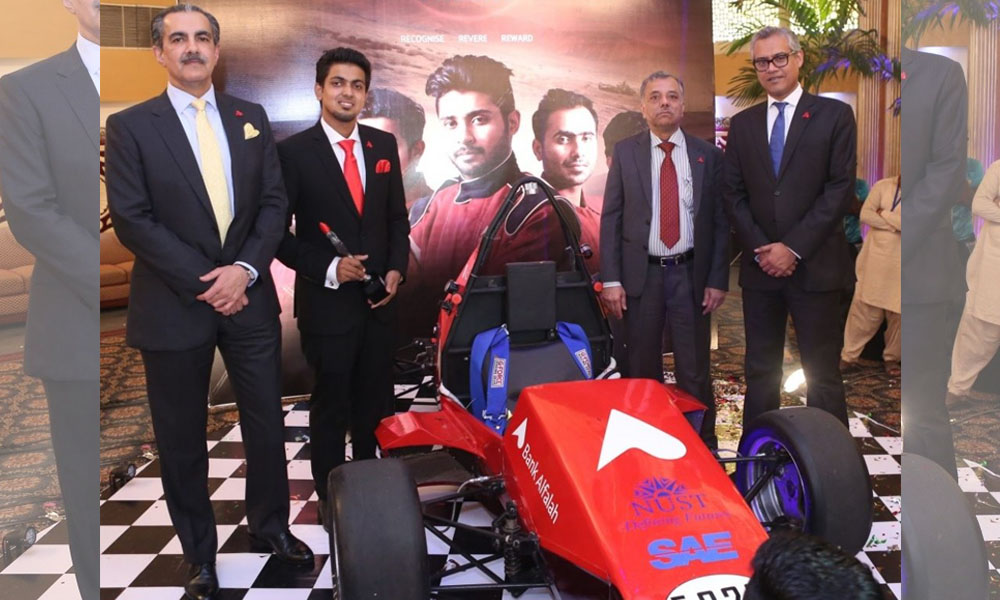 Pakistan just developed its first Formula Electric Car, thanks to the young innovators from FERN(Formula Electric Racing NUST, a PNEC-NUST initiative).
Abdul Aleem, Shariq Waqar, Ahsan Lakhani, Imran Riaz, and Syed Muhammad Taha Rizvi are proud Pakistanis from FERN and Bank Alfalah Rising Talent that have not only made the country's first Formula Electric Car, but are also ready to lead their team of 14 to the Formula SAE® Lincoln 2016 – a leading American competition for undergraduates. While 30 teams from 6 countries were able to qualify for the competition, FERN emerged as the only team representing not only Pakistan but the entire Asia.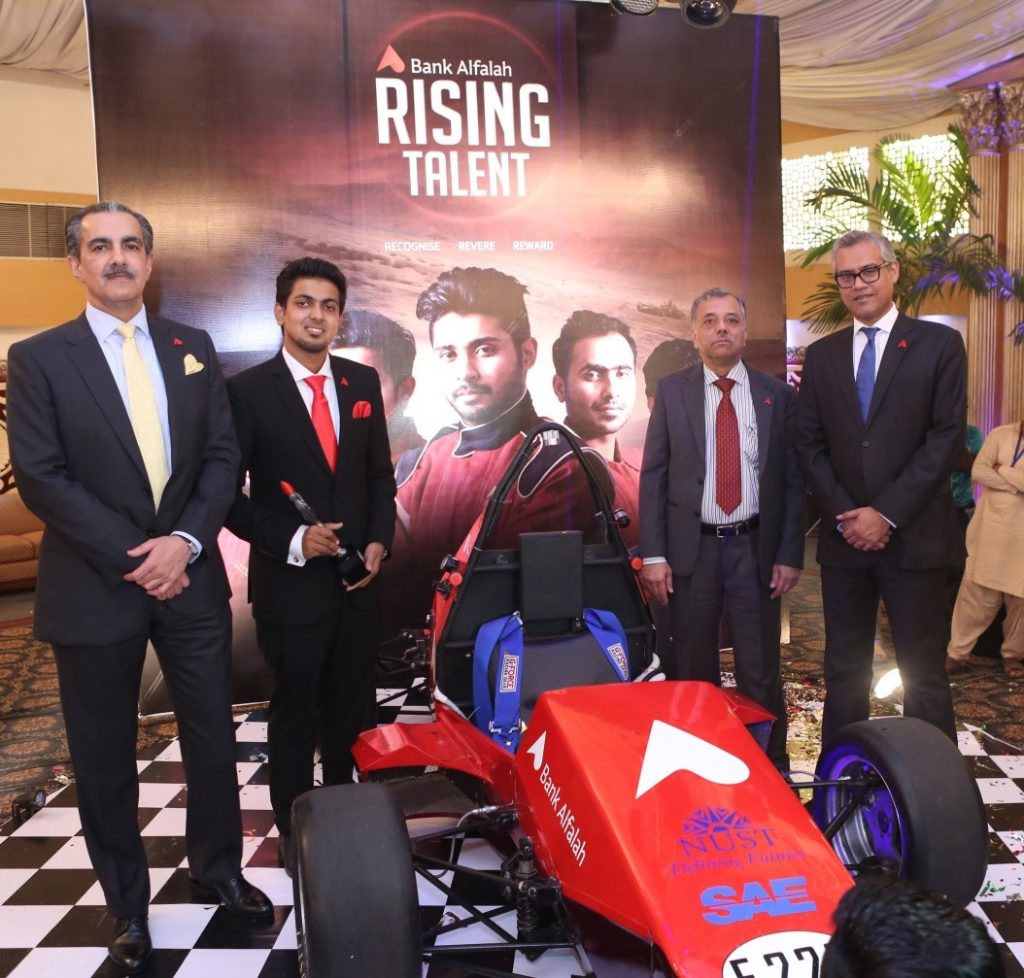 Running on Lithium Ion Polymer Batteries, the Project FERN car weighs 275 Kgs and is capable of achieving the top speed of 110 km/h with an acceleration of 0-75 km in 4.8 seconds. Some of car's salient features include Rack & Pinion Type steering system, Single Piston custom made aluminum Calliper braking system, and an Unequal A-Arm suspension system with push rods with SP-4 way dampers.
Sharing his delight on this major development, Atif Bajwa, President and CEO at Bank Alfalah, said, "Bank Alfalah Rising Talent programme is a platform where the youth get opportunities to transform ambitions into success, and contributes to the country's socio-economic development. Today we reiterate that commitment by supporting some of the brightest minds in Pakistan's technological landscape. Developing the country's first Formula Electric Car and representing Pakistan as the finalists for the acclaimed Formula SAE® Lincoln competition from Asia are landmark achievements not only for NUST but for the country. "
"Being a first in a country with virtually no Formula Racing infrastructure, especially for electric vehicles, facilities or experience, the journey of making Pakistan's first Formula Electric Racing Vehicle was far from easy. However, Bank Alfalah recognized the potential residing with these students, and came forward when no one else was willing. Even with the team's relentless courage and acumen, this idea would not have materialized without the support of Bank Alfalah's Rising Talent Programme," said Engr. Salman Absar, Director Innovation & Commercialization at NUST.
The event also featured the five-member FERN team receiving Bank Alfalah Rising Talent trophies from Atif Bajwa. If Project FERN wins at the Formula SAE Lincoln, all team members will enjoy exemption on certain modules if they wish pursue their Master's studies in the US, in addition to enjoying honorable mentions by the Formula SAE Lincoln competition.