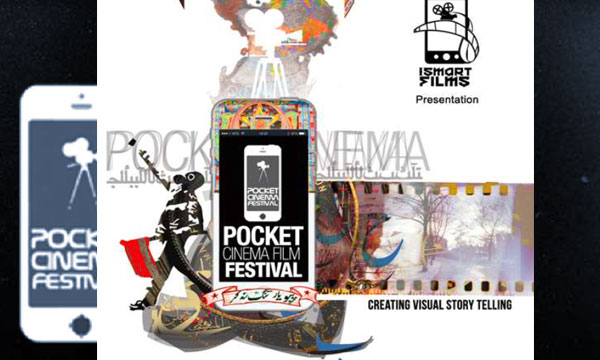 The first ever Pocket Cinema Film Festival in Pakistan is being arranged by a team of experiential marketers, filmmakers, designers who want to revolutionize the field of journalism and film-making by bringing forth an innovative idea which will be the first of its kind in the country.
The smartphone film festival will include movies made by smartphone and it will further explore the future of smartphones by providing education for young journalists and film-makers that it is not the equipment but the will behind a simple instrument that converts dreams into reality.
Read More: Asia's First Smartphone Film Festival to be Held in Pakistan
The festival will be held for 9 days at 15 different locations in Karachi.
The festival will start in the morning by 12noon and end at 11 pm.
The proposed venues will be converted into a screening zone showcasing both international /Pakistani films and Documentaries made from smart phone. Film screening and workshop schedule will be available at the venue and will also be printed inside Newspapers and magazines.
The enrolled movies have been divided into categories that cater to health, education, women rights, environment, behavioral sciences, youth development, racial discrimination, communal /societal ethics, law & order and significance of peace.
The screening of participating films from Pakistan will be conducted at 15 different venues across Karachi at venues of repute starting from December 11 till December 18th whereas top 10 films along with the screening of international films will be conducted on December 19th.
The event will be managed by a team of volunteers who will be wearing branded attire that will also carry logos of participating sponsors. The mood of the festival will be that of an International film festival highlighted via festive banners, hoardings, red carpet entrance at the venue, celebrity picture walls, backlit picture boards' panel of experts.
The event will be capped by an award ceremony for participating films and these films will be judged by a jury of professionals.
At present, the Jury includes Jami Mahmoud, Faisal Qureshi, Furqan T. Siddiqui, Raheel Rao and Yousuf Bashir Qureshi.