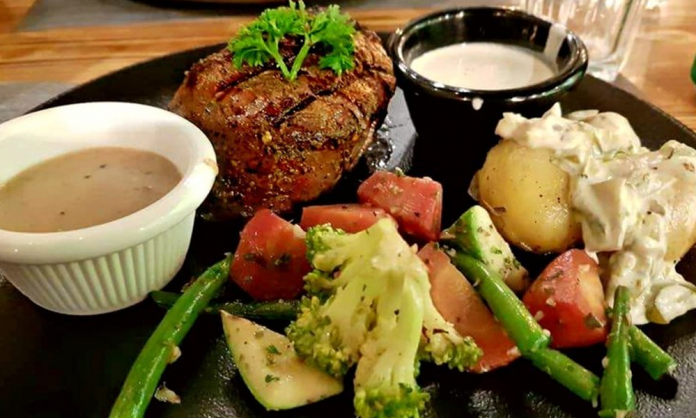 All Pakistan Restaurant Association (APRA) which is the only registered apex body for Restaurants and Food in Pakistan gloriously presented the APRA Awards 2019 – Pakistan's first-ever Customer Choice Food Award Show that took place on Monday, 9th December at the grandly appointed Marriott Hotel in Karachi.
Amongst the distinguished names who made an appearance were, Provincial Minister of Sindh, Karachi Commissioner, and Station Commander Karachi.
As the night progressed, the energy turned more electric as the hall was buzzing to see which restaurants will come out on the top.
The charming Ali Safina hosted the lovely evening.
LIFETIME ACHIEVEMENT AWARD
Ali Safina commemorated a food legend, Zubaida Tariq well-known as Zubaida Apa, the chef who pioneered home cooking all over Pakistan.
With a career that spans over decades and a face that every household was familiar with, APRA honored the late chef, by calling to the stage her daughter, Mrs. Shaha Jamshed.
Receiving the Lifetime Achievement Award, the daughter gave a moving speech about her mother's passion for food while thanking APRA Awards for celebrating her mother and with that, the first APRA Awards successfully came to a grand closing.
 And the Winners Are!
| | | |
| --- | --- | --- |
| S No. | Category | Winner |
| 1 | Best Biryani House Of The Year 2019 | Student Biryani |
| 2 | Best Buffet Restaurant of the Year 2019 | Lal Qila |
| 3 | Best Burger House Award 2019 | Burger O Clock |
| 4 | Best Casual Dining Restaurant of the Year 2019 | Del Frio |
| 5 | Best Chai Place of the Year 2019 | Chotu Chaiwala |
| 6 | Best Chinese Restaurant 2019 | Ginsoy |
| 7 | Best Coffee Place of the Year 2019 | Coffee Wagera |
| 8 | Best Innovation Dish Award 2019 | Meat the Cheese |
| 9 | Best Pakistani Restaurant of the Year 2019 | Lal Qila |
| 10 | Best Pan Asian Restaurant of the Year 2019 | Chop Chop Wok |
| 11 | Best Pizza House Award 2019 | Broadway Pizza |
| 12 | Best Pocket-Friendly Restaurant of the Year 2019 | Kaybees |
| 13 | Best Restaurant for Ambiance 2019 | Thyme |