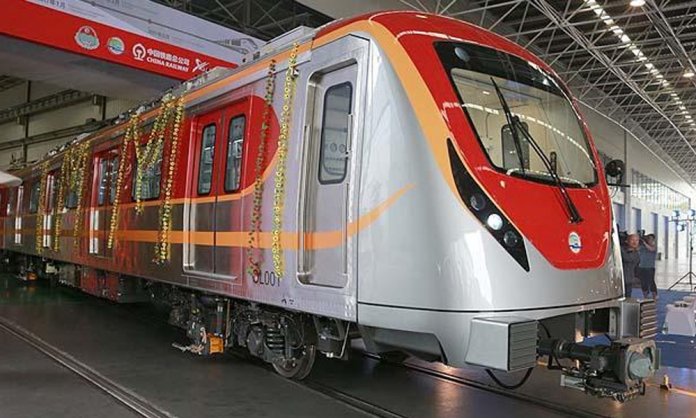 The celebration for the arrival of Pakistan's first metro train will be carried out in Dera Gujjran, by the government of Punjab at Orange Line Metro Train (OLMT) depot on 7th October.
The train has reached Karachi and after the clearance and other formalities are expected to reach Lahore by next week.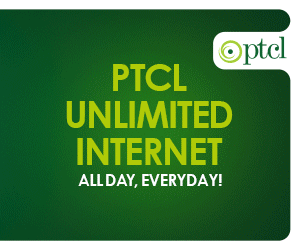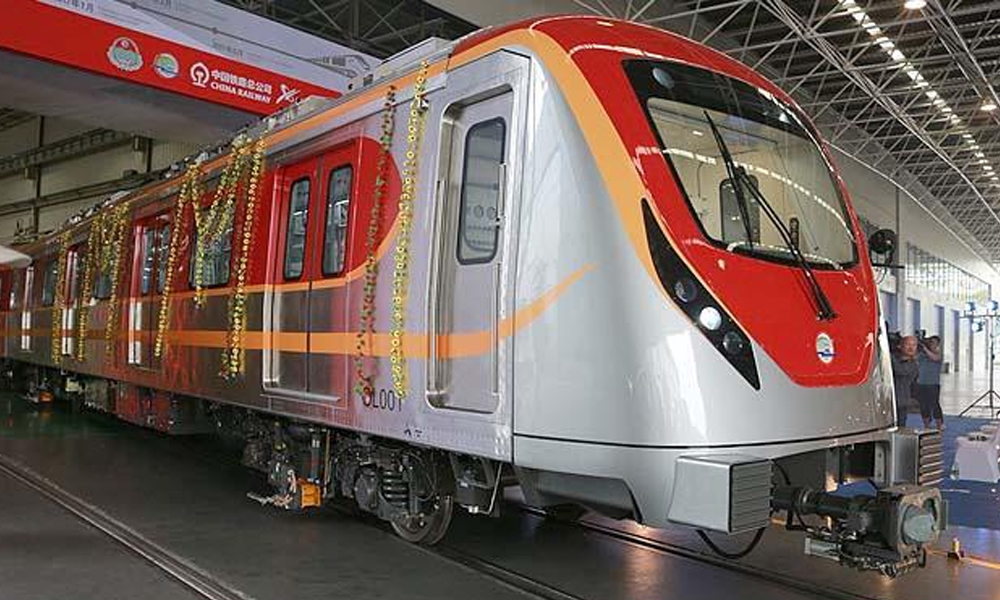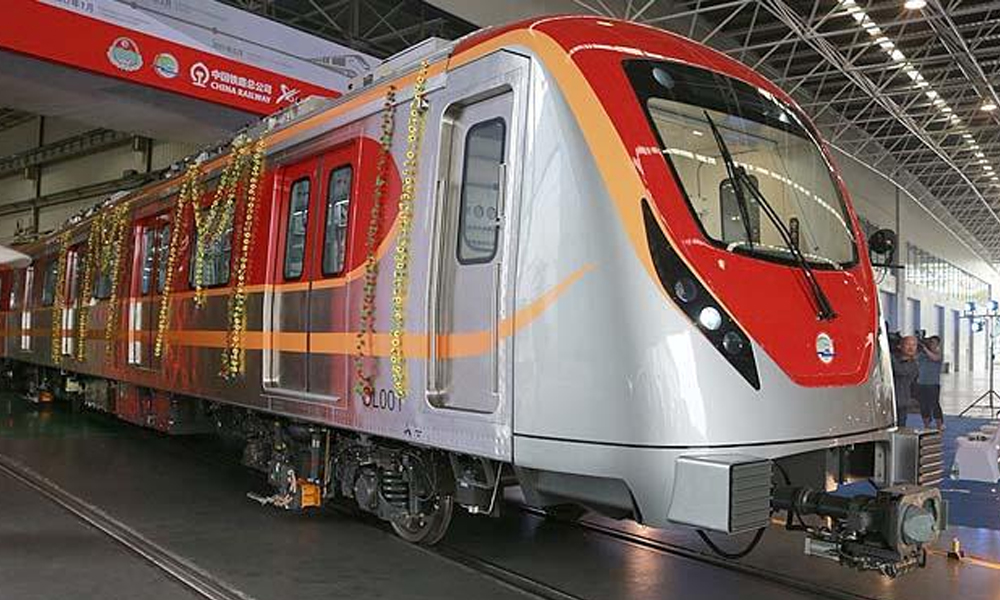 Khawaja Ahmad Hassaan, Chairman of Punjab Chief Minister's Advisor and OLMT Steering Committee said,
"It is a very proud movement for Pakistan, especially for the province, that the country is going to join the League of Nations where an efficient mass transit system is available for citizens."
He further added that,
"After the arrival of its first train in Pakistan, Chinese contractors have also issued a schedule for dispatching the remaining 26 trains"
24 metro stations out of the total 26, have been assigned to Chinese engineers to start electrical and mechanical works.
Escalators are installed Dera Gujjran, Islam Park, Salamatpura, Mahmood Booti and Pakistan Mint, while installation of electric escalators is underway at remaining stations.
"tHese trains would be parked at depot area in Dera Gujjran where construction of train sheds is underway. Fifteen tracks are also laid in the parking areas on which Chinese engineers are completing electrical and mechanical works, he highlights.
A rail track of 4 kilometers has been laid between Dera Gujjran and Shalimar Gardens.
A team of Chinese engineers is already here to ensure safe handling, transportation and parking of the first train"
OLMT committee chairman says,
"Development works of the metro train are being completed on a fast-track basis."
74.5% of civil works of the metro train has already been completed and the work on package-I (from Dera Gujjran, GT Road to Chouburji) is 86.2%.
Whereas at package-II (from Choburji to Ali Town), the work is 53.5% completed and 79.3% at the depot near Dera Gujran. Work at Stabling Yard near Ali Town has been 75.3% completed.
Stay tuned to Brandsynario for more updates!