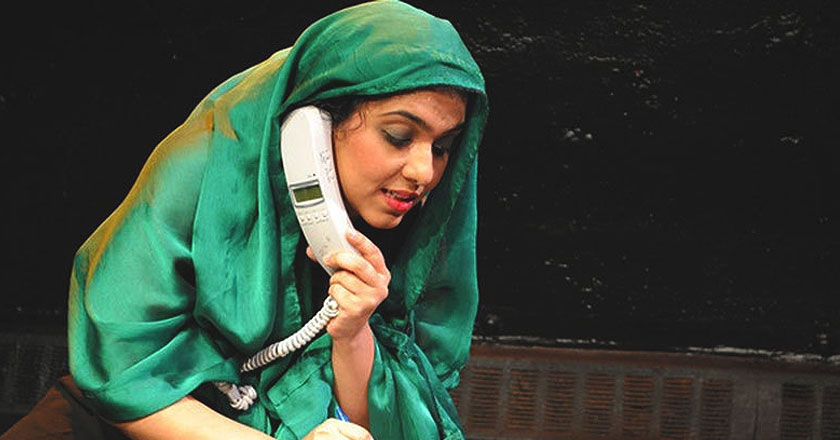 In today's stereotyped and increasingly biased world where everything is chopped down to quick impressions, Muslim women, especially those from South Asia, are perceived as oppressed.
The entire persona of a Muslim woman encompasses the topics of marriage, domestic abuse, the upbringing of children and oppression in general.
Breaking the stereotype that we Pakistani women are branded with, some talented young women are taking center stage in United States as stand-up comedians, talking and joking about things considered taboo for us otherwise.
Read more: Muslim Designer Creates Strapless Gowns
Sarah Munir for The Guardian has reported a group of Pakistani women including New York's Aizzah Fatima and Nadia Manzoor, Chicago's Fauzia Mirza and Los Angeles's Mona Shaikh have given up their traditional line of careers and chosen stand-up comedy to represent their culture and heritage as more than what it is believed to be.
Aizzah has her own show Dirty Paki Lingerie, where she depicts 20 different characters, all by herself, to show how a range of brown women deal with living an American life and fighting to stay true to their roots.
Read more: Pakistani Women on a Mission to Break Global Barriers
Fawzia Mirza, who performs regularly on stage now, blames desi parents for the lack of confidence that Pakistani women have and feels that encouragement needs to begin at home. Her childhood was spent confused trying to find her identity, being a gay, in a world where straight people were the only ones considered normal.
Mona Shaikh, facing similar problems by her orthodox parents, has broken all rules and now performs atHollywood Improv and Laugh Factory, changing century old perceptions one day at a time. After the 9/11 attack, she was one of those fighting to show the world that not all Muslims are alike. In an attempt to do so, she founded the website Muslims Do It Better, which was banned by her home country Pakistan, earning her death threats alongside.
Nadia Manzoor is known for her one woman show, Burq Off!, where she narrates her life growing up in a traditional Muslim family in a liberal non-Muslim country. Her work is regularly criticized for showcasing Muslim men in a bad light, however, she states that it's just her opinion based on her experience and not a generalization of all Muslim men.  '
Efforts by all these women are laudable and while they are being given credit for their work, it would be long before Muslim women, especially those from Pakistan, are seen as more than oppressed beings, without any unique identity.