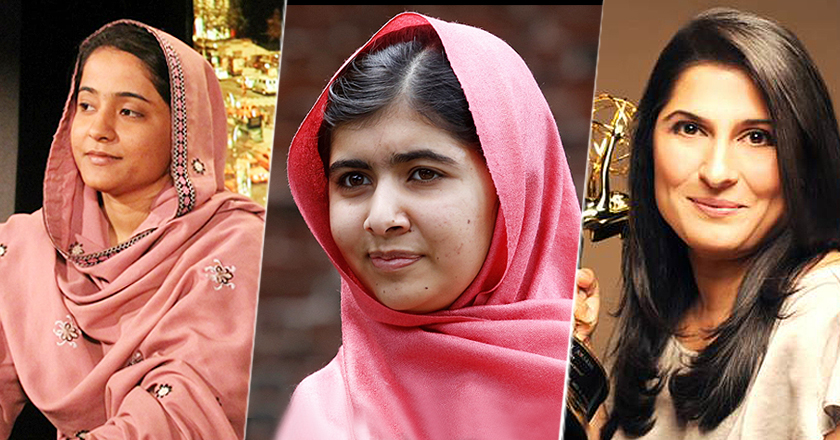 Pakistan may be a target to a lot of terrorism blames and religious tyranny but the picture painted painted on the global map is far from the truth.
One such common belief is that Pakistani women are oppressed; they can't work or worse, can't do any good in the male dominated society. To emphasize my point, we have the recent World Economic Forum report claiming that Pakistan is the second to last in gender equality. This might be true to an extent but this is not a fact about us. We cannot be represented by this statement.
Yes, we do have gender inequality problems but we were also the first Muslim state to have a female Prime Minister. 
Moreover, we are not the only ones with such issues. What is important is that we are fighting this issue and we have succeeded to a huge extent. Pakistani women are breaking stereotypes and rising in all the fields of life, from standing up for their basic rights to making a name at the global level. 
This year only, Pakistani women have brought home many esteemed awards with their hard work and commendable efforts to do their part in changing the world. What is amazing about Pakistani women is that they are handling multiple aspects of their lives and perfectly so. They are managing their house, taking care of their families while earning money and making a name for themselves, gaining recognition globally. 
Malala Yousufzai:
If Pakistan has men who are torturing women to stop them from gaining education, then it also has Malala Yosufzai, standing up for her rights and becoming the youngest Nobel Prize winner for fighting these same men.
Humaira Bachal:
If we have the lack of systems for education for poor boys and girls, we also have Humaira Bachal making a Dream Model School for them in rural areas.
Sharmeen Obaid Chinoy:
If a part of our society is actively belittling women, we also have Sharmeen Obaid-Chinoy winning an Oscar for her efforts to empower women and bringing to light the problems that suppressed Pakistani women face.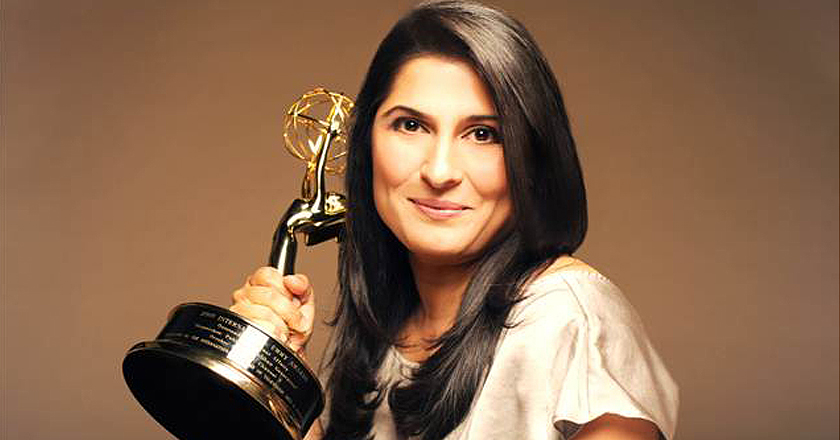 Saadia Zahidi:
The World Economic Forum's report states that we are last to second in gender equality, I say we have Saadia Zahidi fighting the same problem, as a senior director of the World Economic Forum.
These are just a few of the female names who have marked their position globally; we have many more including Pakistan's first female cartoonist, the mastermind behind Gogi Studios, Nigar Nazar, Harvard University Girl's Impact the World Film Festival runner up, Sarah Khan, the entrepreneur behind PlayDate Digital, a publisher of mobile educational software for kids, Shaan Kandawala and the social media activist, Sana Saleem.
Kamila Shamsie:
To add in the list, we have Kamila Shamsie who has been nominated for the 2015 DSC Prize for South Asian Literature.
While giving credit to these hardworking women, let us not forget about others who have been doing so since independence and have not received due credit. Be it Fatima Sughra, Asma Jahangir, Begum Jan, Zaibunissa Hamidullah, Dr. Quratulain Bakhtiari or Parveen Rehman, they all have managed to make opposition their strength and achieved what many men and women, even in developed countries, will never be able to.
Yes, we are an oppressed nation and yes, we do have problems but we are also the ones who are fighting hard and managing to do so much better than the others. 
One of the most common problems Pakistani women face is the restriction to leave the house for work. I personally know many women who are not allowed to go out to earn money or use their educational degrees. But I also know that these are the same women, who are not only managing their homes and brining up kids while catering to the smallest of her in-laws' whims, but have well set-up home based businesses.
Aliyah*, a home-based entrepreneur, faced a huge number of problems when she started setting up her business after her marriage. From financial constraints to the regular taunts from her in-laws and parents alike, she suffered on more levels than one. Today, however, the same people envy her for success and support her thoroughly. About her experience she says, "All the problems were solved once my husband started supporting me and worked with me. Life is good now but I have learned that women in Pakistan still need support from a man to be able to work and succeed".
These women have brought the concept of home-based businesses and working online to Pakistan under a completely new light. If you asked someone in Pakistan, a few years ago, about working for an employer in USA, while sitting at home in Pakistan, you would have gotten a blank face as a reply. Now hundreds of educated women of Pakistan are earning more name and money than their better halves, through the same portal. 
I admit that Pakistani women go through a lot of obstacles to have the most basic of the rights, but at the same time, these are the same women who are breaking down all barriers and still managing to shine through. It is about time that Pakistani women are given much deserved credit for all their efforts as recently been honored by BBC through its annual 100 Women List.
*Name changed for privacy.