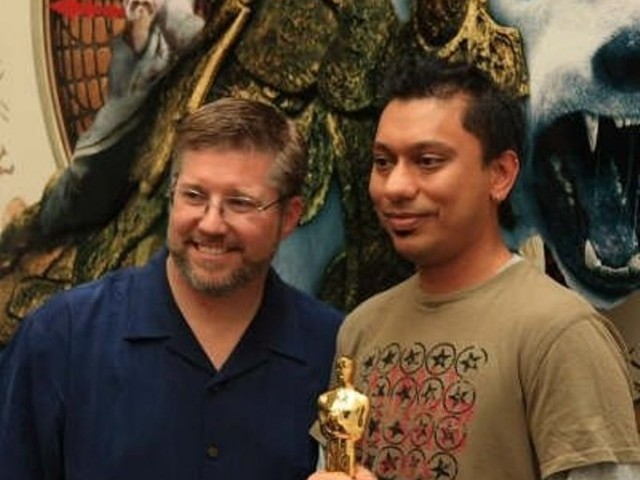 38-year-old, Pakistani visual art lover, Mir Zafar Ali bagged the third Oscar Academy Award of visual effect artist, yet the first in the animation category for Frozen for The Walt Disney Animation Studio.
While talking to The Express Tribune on the phone, Ali said that his first Oscar for The Golden Compass was a tough competition as it was chosen up against Transformers and Pirates of the Caribbean: At World's End.
Laraib Atta – Pakistan's Youngest Visual Effects Artist Becomes Famous in Hollywood
He said that when he heard his name as a winner of the Oscar Award, he almost dropped the glass from his hands. "It took a good few seconds to sink in," he recalled.
Avengers: Age of Ultron's Video Effects By Pakistani VFX Artist
His second Oscar for Life of Pi also very well deserved, as it was the first time a real animal was used against the digital one. A team of 15 people were dedicated to creating just the fur by placing and combing all 10 million hairs on his body.
In the interview, Ali said that even after winning two Oscar awards for visualization, he had to sit at home, as there is no job security in the United States.
He disclosed that after facing some ups and down, he was offered a job at Disney for Frozen. "The timing worked out perfectly for me," he said.
It is pertinent to know that Ali belongs to Karachi. He studied in the BeaconHouse School System and joined FAST for higher education in computer engineering. He also took AutoCAD and 3d studio max classes to learn the visual effect art on a professional level.
Ali's main interest revolves around science-fiction and fantasy movies. He mainly recreates natural phenomena such as water, fire, destruction, and snow as well as visually recreates fantasy.