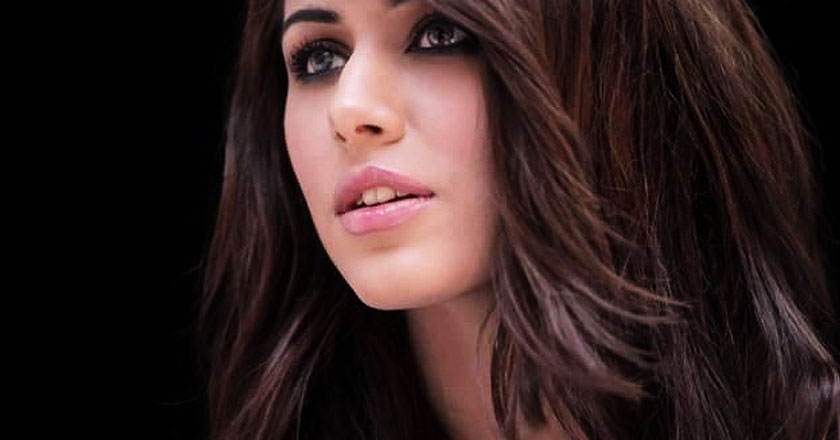 Supermodel Ayyan arrested for money laundering on 14th March 2015 has been declared guilty by the Interim Challan issued by the Investigation and Prosecution Branch of the Model Customs Collectorate, Islamabad.
Ayyan was arrested while carrying USD 500,000 and boarding a plane to Dubai from Benazir Bhutto International Airport. At the time of arrest, the supermodel was carrying two mobile phones which were confiscated for investigation.
Read More: Model Ayyan Goes Full Diva on Jail Authorities – Bail Refused!
On investigation by Intelligence Bureau, it was revealed that the cell phones have been wiped clean and the bureau was unable to decode them. Model Customs Collectorate has now sent the mobile phones to Federal Investigation Agency to retrieve information from the cell phones and find out details of the laundered money. The reply is still awaited.
The investigations done by FIA so far have revealed that Ayyan has travelled abroad 81 times during the years 2010 to 2015.
Read More: Guilty! Pakistani Supermodel Ayyan Admits Laundering Money
Ayyan has declared that she came to Islamabad from Dubai to transfer the plots and receive payment for the deal. While she has claimed the money to be hers, as a result of a USD 506,800 property deal with Midway Commercial Bahria Town Karachi, the buyer of the said properties and the middleman involved in the deal have failed to make an appearance in the court to corroborate the story.
Furthermore, the counsel submitted a written statement for the intermediary stating that he had the made the payment to the model.
Watch Video: Rehman Malik Denies Links with Model Ayyan
In absence of any confirmation that the accused is telling the truth, except for property deal documents filed by her counsel, the challan has declared the supermodel Ayyan guilty for money laundering and has stated that she cannot repossess the confiscated currency or transport it abroad with the written consent, under the regulations set by Customs Act and Foreign Exchange Regulatory Act 1947.