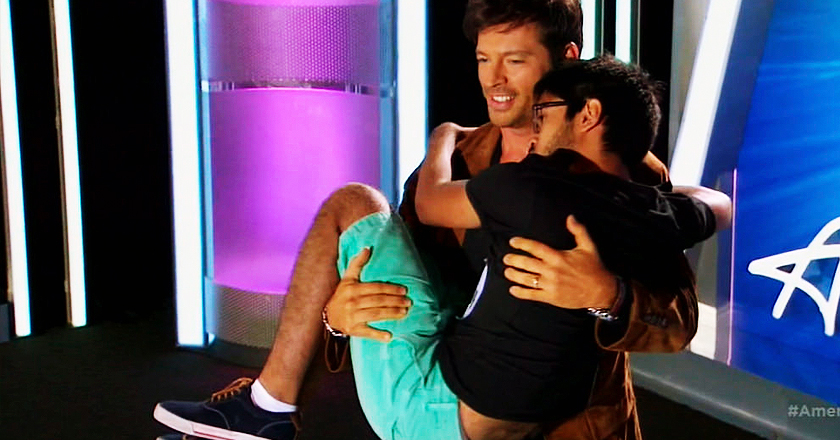 The 13th American Idol premiered last night with an unusual but pleasant sight – A young  Pakistani  man Munfaird Zaidi won over the judges in just less than 120 seconds.
Munfarid Zaidi, a 19 year old student from Texas, got cradled away by the judges or, to be more specific, 'Judge' Harry Connick, Jr.
Munfarid Zaidi, born in Lahore Pakistan, took the American Idol Audition stage with Adele's 'Crazy for You'. The judges decided to select him even before he finished.
Watch Munfarid Zaidi's Audition at American Idol 13th:
While many contestants didn't know Connick, Munfarid Zaidi's admiration for the man made the judges react in the most unconventional method. Munfarid's confidence as he went with the flow, gained him not only a strong performance but also a hysterical act, thus ensuring his voyage to Hollywood.
For all of those who actually don't know the 'P.S I Love You' co-star , Harry Connick, he is a famous American Vocalist, Pianist, Composer and Actor, having  sold over 28 million albums worldwide along with appearances in more than 18 Hollywood movies.
Season 13 of American Idol has seen only one judge, Keith Urban return while the other two judges Jennifer Lopez and Harry Connick Jr. replace Mariah Carrey and Nicki Minaj and Randy Jackson.