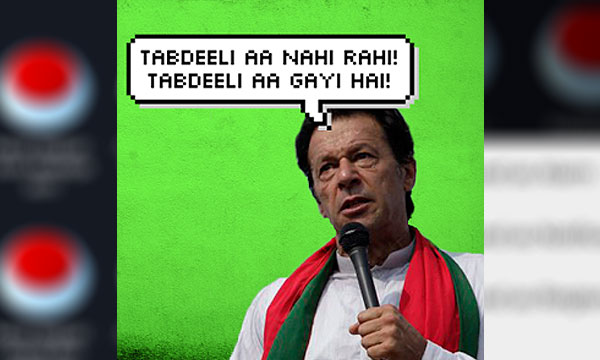 A new Android App has been introduced by Google Play which enables users to download soundtracks of famous Pakistani celebrities and politicians.
Pakistani Soundboard, the name of the new application, suggests more than 100 funny soundtracks to choose from, which incorporates famous quotes, jokes and references that can be shared via WhatsApp or Bluetooth, set as a ringtone or alarm tone.
Some of the soundtracks from the app consists of Imran Khan's famous quotes from the Dharna Times, Altaf Hussain's 'Parde main Rehne Do', Bilawal Bhutto's funny-sounding speech, Amir Liaquat's 'Aam Khaye Ga' and many others.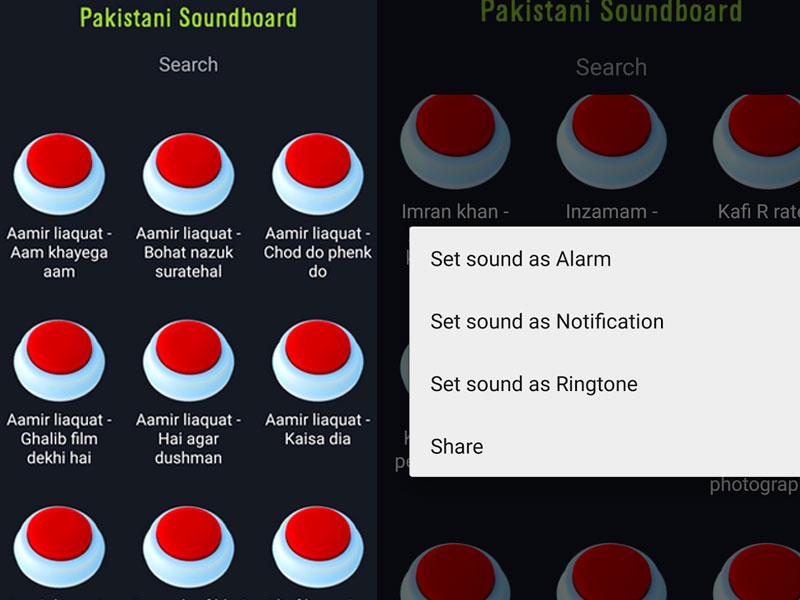 So, if a user wishes to wake up to "Tabdeeli Aa Nahi Rahi, Tabdeeli Aa Gayi Hai' or want to set "Mian Saab" as their ringtone, this is their go-to app. Apart from that, the Soundboard also consists of funny soundtracks from the interview of Pakistani cricket players like Inzamam-ul-Haq and celebrities like Meera.
The App has more than 100+ pop culture references from the likes of Tariq Aziz, Waqar Zaka, Meera, Aamir Liaquat and many other renowned Pakistani personalities.
This is a newly launched App and it is available for download for Android devices on Google Play App Store.