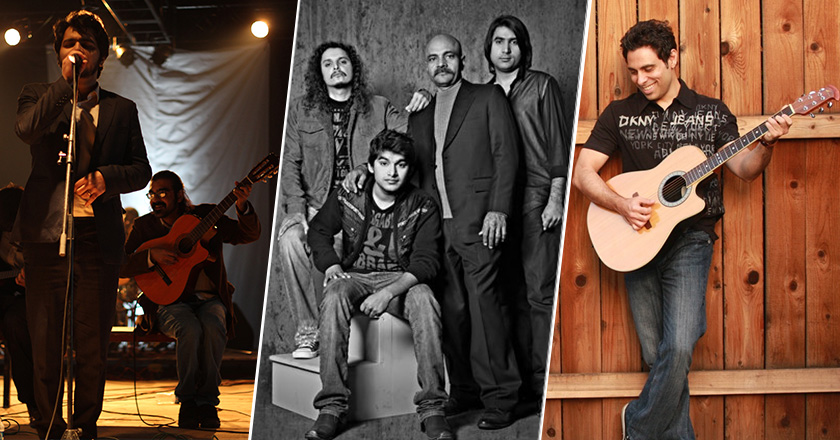 The SXSW Music Festival South by Southwest (SXSW) 2015, one of the biggest music festivals in the world, will feature its first-ever Pakistani showcase this year on March 18.
Pakistan isn't the image most music fans conjure up when they think of trance, indie rock, progressive rock and jazz. But that's exactly what people attending the Pakistan Showcase at SXSW will be witnessing.
A handful of Pakistani bands are playing at the festival for the first time ever, like The Mekaal Hassan Band, Haroon, Thar's Mai Dhai, Peshawar's Khumariyaan, Sialkot's Sain Tanveer Brothers and Poor Rich Boy (PRB).
These diverse performances will show a glimpse of the country's underexposed music scenario.
Besides the showcase, Pakistani rapper Adil Omar will also perform at SXSW on March 19.
SXSW is a set of film, interactive, and music festivals and conferences that take place early each year in mid-March in Austin, Texas, United States. It began in 1987, and has continued to grow in both scope and size every year.
The Pakistani showcase was made possible through funding from the US government and an Islamabad-based non-profit called Face, which organizes concerts and promotes Pakistani music.
Here is the lineup of the showcase:
Haroon
Originally a member of the band 'Awaaz', the creator of 'Burka Avenger' has reinvented himself as a cultural activist through an animated TV show "Burka Avenger" with a female superhero.
Mekaal Hasan Band
Mekaal Hasan Band (MHB) was formed in 2000 by guitarist/composer Mekaal Hasan. MHB plays progressive rock and jazz renditions over South Asian Sufi poetry. The band is known for their album 'Andholan' which was released across Pakistan and India.
Poor Rich Boy
A Lahore-based indie rock underground band, whose lyrics in English are commentary on society and politics in Pakistan. This isn't the first time the band's performed internationally — they've performed with Plume Giant, The Mast, The Bob Kendall Band and DakhaBrakha last year in June at Center Stage.
Mai Dhai
A Manganiyar classic folk singer from Umerkot at the entrance of the Thar desert in southwestern Sindh. Last summer, she jammed with an urban musician to produce something beautiful for the Internet.
Khumariyaan
Hyper-folk instrumental jams from Peshawar, in the northwestern Khyber Pukhtunkhwa province. Khumariyaan blends sounds from the hometowns of its members, who play percussion, the string rubab, the 'zeer baghali' — a native Pushto Instrument that faced near extinction — and the western guitar.
Tanveer Brothers
Punjabi dhol or drum masters, the Tanveer brothers grew up in Daska, a small town near Sialkot. Sain Tanveer is famous for his "dhol spinning" technique, which attracted thousands of people when he performed at the Sufi Shrine of Shah Jamal in Lahore. His technique involves hanging four dhols at a time around his neck and playing them while spinning.