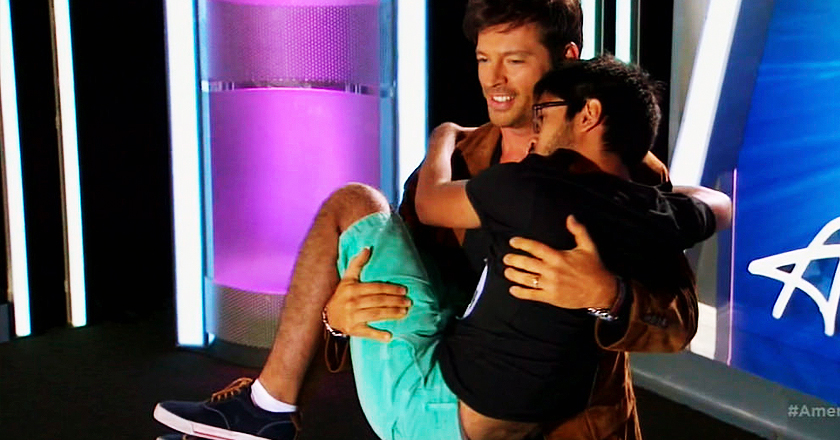 Pakistan-born Munfarid Zaidi's astounding performance in American Idol XV not only won him the ticket to another round, but his sweet voice and mischievous gags also won the heart of the judges, especially Harry Connick's.
As soon as Zaidi entered the room and saw Harry Connick, his excitement knew no bounds. Zaidi revealed that he is a big fan of him and he read Connick's Wikipedia page updates every night before going to sleep.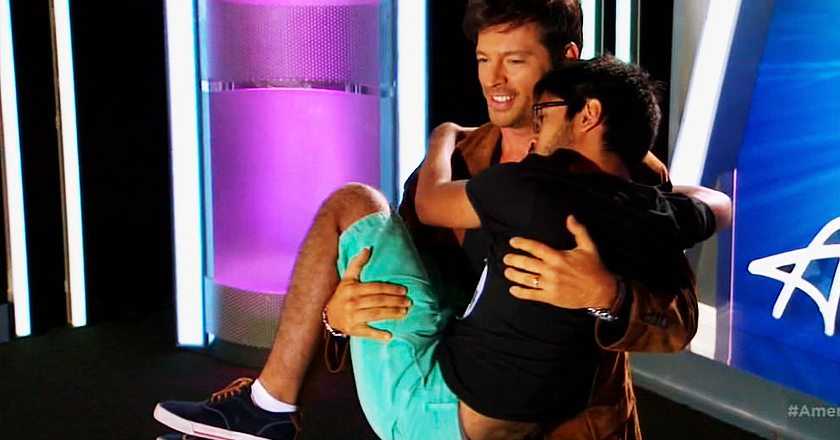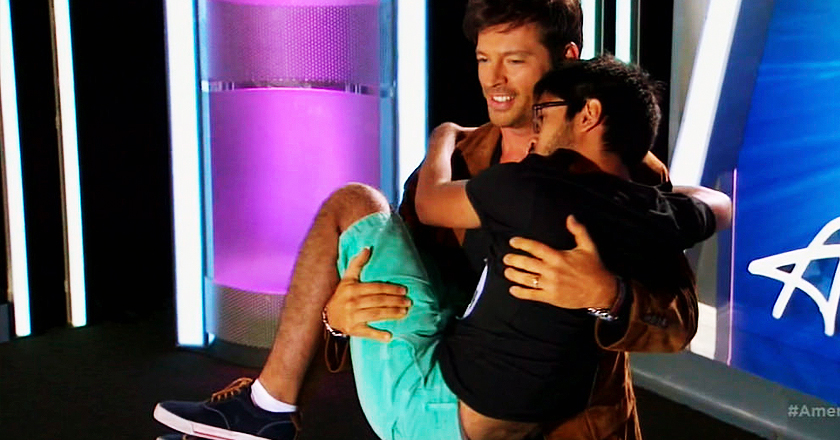 He almost completed his sentence and Harry stood up from his seat and went up on the stage to cradle Munfarid in his arms. He sure brought life to the auditions.
Check out the video here. You are sure going to roll out in giggles and laugh.
Munfarid Zaidi was born in Lahore, Pakistan, but now is living in Sharyland, Texas.
It is not the first time any Pakistani has made an appearance on the big stage like American Idol. Check out the hilarious Molvi Dance performance in the Canadian Idol:
Not every time it's hilarious, but sometimes it's just heart warming to see such performances like Adil's in the Australian Idol.
American Idol XV is currently in a process of auditions. The judges of this year's season are Harry Connick, Jenifer Lopez and Keith Urban.
Stay tuned to Brandsynario for more updates!