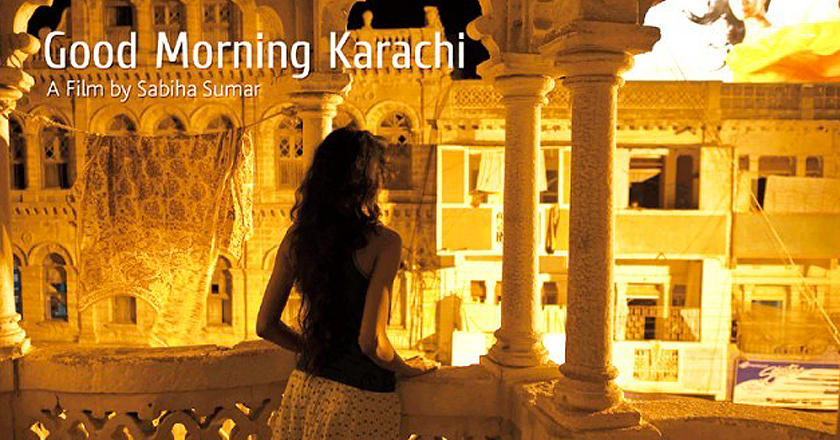 Two of Pakistan's latest movies, Tamanna and Good Morning Karachi have been shortlisted for screening at the prestigious London Asian Film Festival (LAFF) this year. 
The movie Tamanna, which is all set to release in Pakistan on June 13th, has been quite in the news due to its soulful music tracks sung by Rahat Fateh Ali Khan and Amanat Ali.  On the other hand, the-not-so-hyped movie, Good morning Karachi will make it first appearance at LAFF on June 14th. 
Tamanna, starring Mehreen Raheel, Omair Rana and Salam Shahid is based on Anthony Shaffer's play, Sleuth. The storyline involves dark humour, crime, passion and revenge. The film's protagonist, Rizwan Ahmed (Omair Rana) plays the role of a struggling actor who meets Mian Tariq Ali (Salman Shahid), an old survivor of the once booming film industry. The story continues to get serious as Rizwan continues to encourage the old actor to divorce his wife.
Watch the trailer here: 
Originally released in 2011, Good Morning Karachi is another brilliant result of Pakistan's raw talent that unfortunately, fell prey to the red tape system of our media industry. 
The movie is directed by Sabiha Sumar, the brain behind some of the brilliant Pakistani movies including Khamosh Pani, Dinner with President and the Oscar winning Saving Face. Good Morning Karachi revolves around the story of a young girl (Amna Ilyas) who wants to be a model while struggling towards her dream at the time of Benazir Bhutto's assassination.
Talking about the misfortune, the movie's director Sabiha Sumar said, "I am really sorry to mention that our own local distributors don't give their own artists that much importance comparing to their interest shown in international content. The Goteburg festival has more than 200,000 seats and all were sold out for our first show." Sabiha said, "Like my previous films I will arrange a travelling cinema in the villages and show the movie but I won't show it in the cities for free."
Watch the trailer here:
Gone are the days when Pakistani movies were limited to the shady theaters not suitable for families; the international cinema is acknowledging the excellent work of our artists, it's high time that our own government starts recognizing the talent too so that movies like Good Morning Karachi get the chance to make a difference in our society, which is currently being shaped by Bollywood item songs.