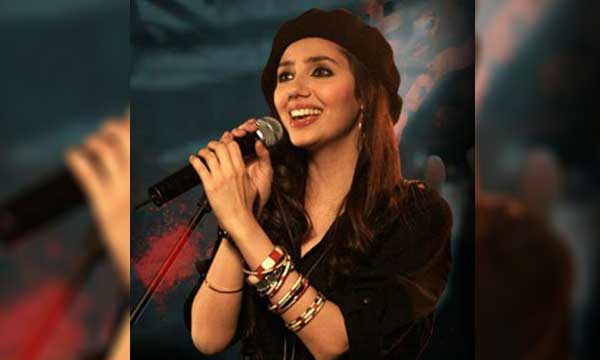 2017 kick started with a bang for Mahira Khan! Her Bollywood debut "Raees" with Shah Rukh Khan is all what the entertainment fraternity is talking about. And now she is all set to raise the bar even higher with her upcoming Pakistani movie "Verna". Not only she will be
Not only she will be wowing us all with her acting in the movie, it seems Khan is likely to sing as well.
In an interview to Bollywood publication 'DNA", Mahira  hinted that the movie's director Shoaib Mansoor is eager to make her sing in Verna
"He wants me to sing in our new film together called Verna. He knows his music. But I can't! I am extremely self-critical"
Shockingly, he thinks that MK is a better singer than an actress.
"Although Shoaib Mansoor feels I am a singer. He feels I am better at singing than acting"
While we have never heard her singing, we know that Mahira rocks at whatever she does.
Her fans loved her as a VJ and still miss her golden shows.
She makes heads turn with her beauty when she is walking the ramp!
What is more, she has been termed as the Madhuri of Pakistan for being an ah-may-zing dancer.
Is there anything our Queen can not do? Let's see if she sings in her soon-to-be-released "Verna". The mastermind behind Pakistani blockbusters, Khuda K Liye and Bol, Shoaib Mansoor will be making a comeback with the film.
Shoaib Mansoor can easily be credited for the revival of Pakistani cinema. Verna is set to be yet another potential blockbuster, written and directed by the showman Shoaib Mansoor himself under his banner SHOMAN Productions.
"This film has been Written and Directed by a man of Pakistan for the men of the world to listen to women. It is to encourage women to speak up … Khuda ke liye bol verna…..", divulged Shoaib Mansoor.
Pakistani Movie Verna: Mahira Khan Starts Shooting for Shoaib Mansoor's Film! [Pictures]
The movie will be released worldwide on Eid-ul-Fitr 2017 by HUM Films.