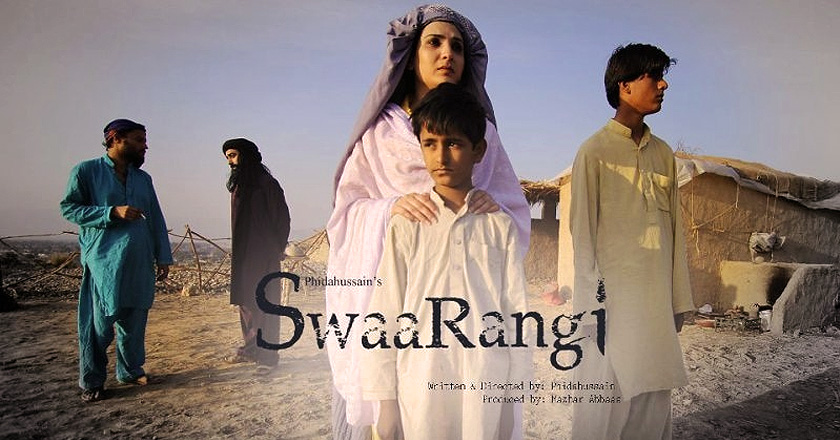 After his Bollywood debut in Phantom's "Afghan Jalebi", Israr is yet again up and about with his new track "Peerraan"-this time for the upcoming Pakistani movie "Swaarangi".
The poetry of Lahore's young poet Afzal Saahir, the track was released by Asrar back in 2012. However, it's video coming out three years later has been dedicated to Swaarangi's heartbreaking tale.
Read more: Phantom's New Song 'Afghan Jalebi' by Asrar
Watch the video of Peerraan by Asrar here.
[fb_embed_post href="https://www.facebook.com/Swaarangi/posts/977176175683698?comment_id=977231089011540¬if_t=comment_mention/" width="550″/]
"Peerraan Vikane Aayian-Pain is up for Sale", laments Israr while clips from Swaarangi run in the background.
The singer has already taken the nation's music scene by storm, after making his music break last year at Coke Studio. His Punjabi track now included in Swaarangi, sears with pain and echoes of melancholy, eventually suiting the throbbing theme of the movie.
Read more: 5 Pakistani Movies to Watch On Independence Day 14 August 2015
Resham's comeback film Swaarangi is a reality-based heart breaker that aims to expose that how the vile issue of poverty and drug addiction destroys homes and tears families apart.
The movie has slated to be released on 28th August.