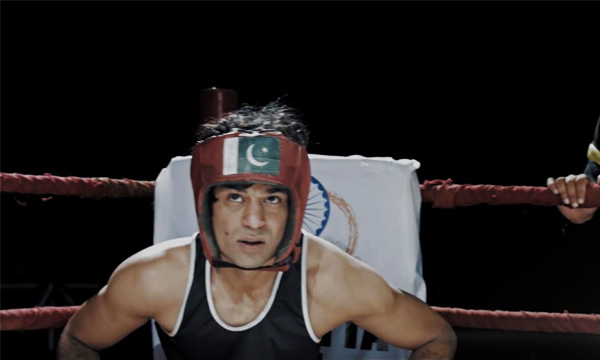 The first trailer of SHAH has been released. An upcoming Pakistani sports biopic, SHAH is based on the life of legendary Pakistani boxer, Syed Hussain Shah. The movie pays tribute to the Olympic medalist.
Shah started his life as a homeless child on the streets of Lyari, Karachi and went on to dominate Asian boxing for nearly a decade.
View the trailer before:
[iframe id="https://player.vimeo.com/video/132317431″]
He became the first South Asian, and to date, the only Pakistani to win an Olympic Medal in Boxing at the 1988 Seoul Olympics.
Soon after his Olympics success, Shah was forgotten by public and media alike and went back to a life of abject poverty.
Read More: Pakistani Movie SHAH Pays Tribute to Olympic Medalist Hussain Shah
Shah has been produced by Logos Films and distributed in cinemas across Pakistan by Footprint Entertainment.
The movie is slated to release on 14th August 2015.