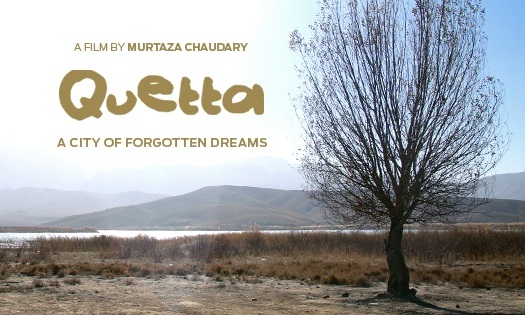 From the makers of the 4 Man Show and Banana News Network (BNN) comes a serious survival story for the silver screen, the upcoming Pakistani movie: Quetta-A City Of Forgotten Dreams.
While the inseparable duo of Murtaza and Faysal Chaudary have for years made us laugh by their hilarious antics, they are now spearheading the intense cinematic venture. The directorial power remains in the hands of Murtaza while Faysal has penned the profound tale.
In an interview to Images, Dawn, Murtaza sketched the movie as an emotional drama in the backdrop of the Baloch capital.
Read more: Intezaar: Another Pakistani Movie Set to Be Unveiled
Check out the posters of the movie here.
"The film is set in Quetta. It documents the journeys of three individuals of different age groups who have diverse experiences and aspirations. What brings them together is their ability to dream against the magnanimous odds", revealed Murtaza to Dawn.
View the trailer of the movie here.
While they have stellar experience themselves as actors, the comedian brothers have whipped up a blended cast of veteran and debutante stars.
"To ensure that the screen is authentic and genuine to the viewers, except a few veterans, majority of the cast members are new actors", commented Murtaza.
While they previously dabbled fervently in sarcasm and satire, the leads of the 4 Man Show chose to weave the film on a serious plot rather than a comical one.
"We have been a household name for raising serious societal problems and issues in a humorous manner. This time the chosen medium is also what you and I call serious", Murtaza highlighted.
Check: Top 10 Highest Grossing Pakistani Movies of All Time
January 2016 has been marked for the international release of the movie, while its release in Pakistan is expected soon. Stay tuned to Brandsynario for more updates on Quetta.