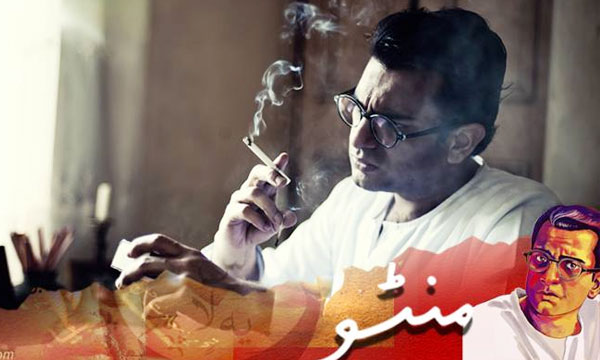 The hit Pakistani thriller Manto is all set to screen at the prestigious Kolkata International Film Festival (KIFF). The festival committee has invited a Pakistani film on Saadat Hasan Manto for screening. Sarmad Khoosat had previously expressed a desire to showcase the film in Kolkata
"I want to show my film to the city of Satyajit Ray and Rabindranath Tagore. That's for a spiritual reason because I respect Tagore and Ray," Khoosat said.
Read More: Manto Box Office Report: PKR 2.735 Crores in 2 Weeks
KIFF director and Nandan's CEO Yadav Mondal had requested Khoosat to send a screener across, which was confirmed by Khoosat.
Watch the trailer below:
[fb_embed_post href="https://www.facebook.com/MantoTheFilm/videos/vb.542886969101066/923230134400079/?type=2&theater/" width="550″/]
Mondal also confirmed to TOI that the screener had reached his office. "It is a really good movie. The making is also very good. We have decided to screen it at KIFF," Mondal said.
Read More: Manto Movie Review: Twitter Loves Sarmad Khoosat
Previously, the KIFF had screened Khuda Kay Liye as well. "We have no reservations as far as screening movies from Pakistan. Not just the screening of Manto, we are also trying to get the director to attend our festival," said Mondal.