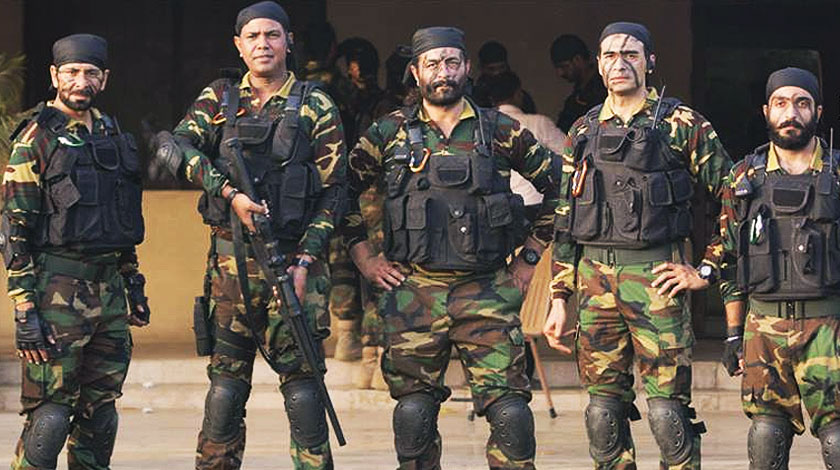 The much-anticipated Pakistani movie 'Maalik' is ready to hit the screens on the 14th of August 2015. What better occasion to launch the movie which boasts of the revival of lost patriotism among Pakistanis.
As the name depicts, 'Maalik' is an enthralling story based on the concept of taking ownership of your country. The story showcases the lives of men belonging to Pakistan's Elite Special Forces and how their lives get entangled in the corrupt system.
Read More: Maalik – First Look Video
Directed and written by Aashir Azeem, the movie is shot in Karachi. The cast includes Aashir Azeem, Farhan Ali Agha, Sajid Hassan, Hassan Niazi, Sabreen Baloch, Rashid Farooqi, Marriam Ansari, Adnan Shah and Tatmain ul Qalb.
When asked why no promotions of this movie are underway, Farhan very serenely replied that it's because the scenes which had to be shown in the trailer were shot only recently. Hence, the trailer's release had to be postponed.
View BTS shots below:
The trailer flashes Lily Tomlin's saying, "I always wondered why 'somebody' doesn't do 'something' about that. Then I realized I am 'somebody'." which truly reflects the overall concept of the movie.
Lined up to be released on the same day includes 'Dekh Magar Pyar Say', 'Shah' and 'Moor'. Competition is undeniably a heated one. Let's see which one proves to be ahead of the curve!