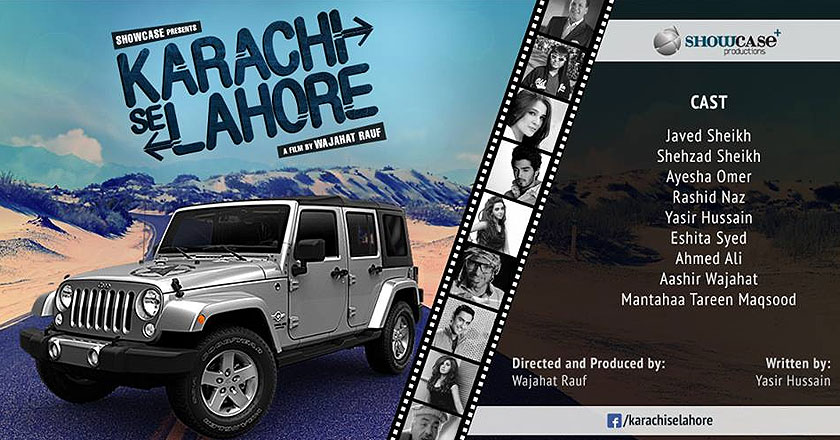 The new Pakistani rom-com 'Karachi Se Lahore' centered on a road trip, has just announced its release date. The movie is all set for release on 31st July 2015, just in time for Eid-ul-Fitr.
The movie previously garnered attention with a teaser of Ayesha Omer's item number in the movie.
While the trend of including an item song in Pakistani movies is gradually going strong, the director/producer of Karachi se Lahore, Wajahat Rauf, has stated that there is more than one 'performance based' song in his debut production.
Starring Ayesha Omer and Shahzad Sheikh, the movie is about 5 Pakistanis, on a roller coaster of a road trip, travelling from Karachi to Lahore, for a specific purpose.
The first of its kind movie in Pakistan will feature how the group of these Lahore bound people find themselves, during the hilarious journey.
Read More: Karachi se Lahore Pre-Launch Event
Wajahat Rauf is known for his work at the small screen namely Karachi High, Nikah and Soteli.
Other cast members include Javed Sheikh, Rashid Naz and Eshita Syed as well as Aashir Wajahat, Mantaha Tareen Maqsood and Ahmed Ali as debutants.
The movie is penned by Yasir Hussain, of Sawa 14 August and Aangan Terha fame and the music is composed by Noori members, Ali Hamza and Ali Noor, and Shiraz Uppal.