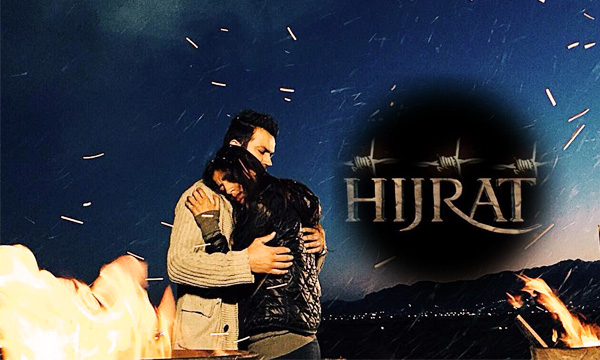 The upcoming Pakistani movie Hijrat is all set to be released on January 21st, 2016, whereas the official trailer of the movie will be out with the premiere of Dilwale.
The movie stars supermodel and twice Lux Style Awards winner Rabia Butt and model-turned-actor, and winner of the Reality Show Hero Bannay Ki Tarang, Asad Zaman.
Directed under the banner of Farooq Mengal, the movie Hijrat is based on a love story. The plot of the story as defined on the Facebook page revealed, "Hijrat is a love story that plays out in the foreground of an exodus that rendered millions homeless during the Afghan war. Many lives were turned upside down after due to the war, and the movie touches upon the lives of those whose spirits were broken by the homes they lost and whose hearts were broken by the shelter they found."
Mengal while speaking about the film revealed that the confirm date for the release of the film Hijrat is determined on 21st January 2016. He also revealed that the first trailer of the movie will be screened with the premiere of Dilwale because Hum Films is the distribution and media partner of both movies.
A photo posted by FM (@fmengal) on
Revealing more about the movie schedule, the director said, "Hijrat's release date had always been January 21st, 2016. We chose this day because we wanted to give maximum screen space to other movies like *Ho Mann Jahaan and Revenge of the Worthless. Also, we didn't want Hijrat to clash with them."
Mengal while talking about the locations of the movie disclosed that according to the plot of the movie, 50 % of the movie is shot in Quetta, whereas 50% of the movie is shot in Istanbul.
Meanwhile, he also revealed that Rabia Butt and Asad Zaman are playing the leading roles in the film, whereas Wiam Dahmani, Saima Baloch, Ayub Khoso and Azra Aftab are also a part of this movie.
A photo posted by FM (@fmengal) on

The movie Hijrat will be screened on 21st January  2016 across Pakistani cinemas.