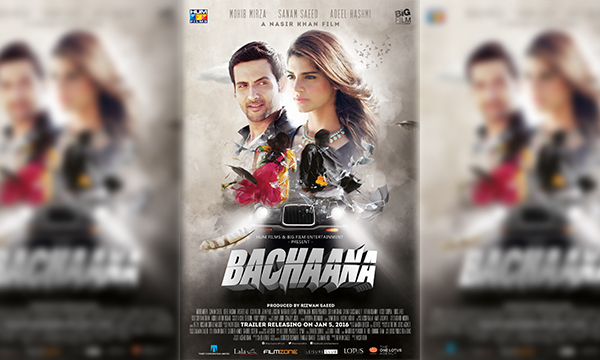 This Valentine's Season, India romances Pakistan in "#BACHAANA" featuring Sanam Saeed, Mohib Mirza and Adeel Hashmi. After revealing the first look earlier this month, Big Film proudly reveals the official poster for #BACHAANA – a Nasir Khan Film. Featuring Sanam Saeed, Mohib Mirza and Adeel Hashmi, #BACHAANA is set to release in the upcoming Valentine's Season in February
#BACHAANA is the first feature film of Nasir Khan as a director, who has gained prominence for his work presented at the Mumbai International Film Festival for his documentary Made in Pakistan. With cast and crew from both Pakistan and India, making acquaintance with each other for the first time on the set, the film has truly captured cross-boundary relations on and off screen.
Filmed in Mauritius, the production team conducted the largest talent hunt to find actors in the neutral landscape. With eye-catching scenery, music composed by top Pakistani talent and a new take on Indo-Pak relations, the movie is set to cause a stir.
Set to be released in the Valentine's Season this 2016 celebrating love and friendship, #BACHAANA is a romantic thriller and the story is based on cross-cultural relationship and how love transcends boundaries.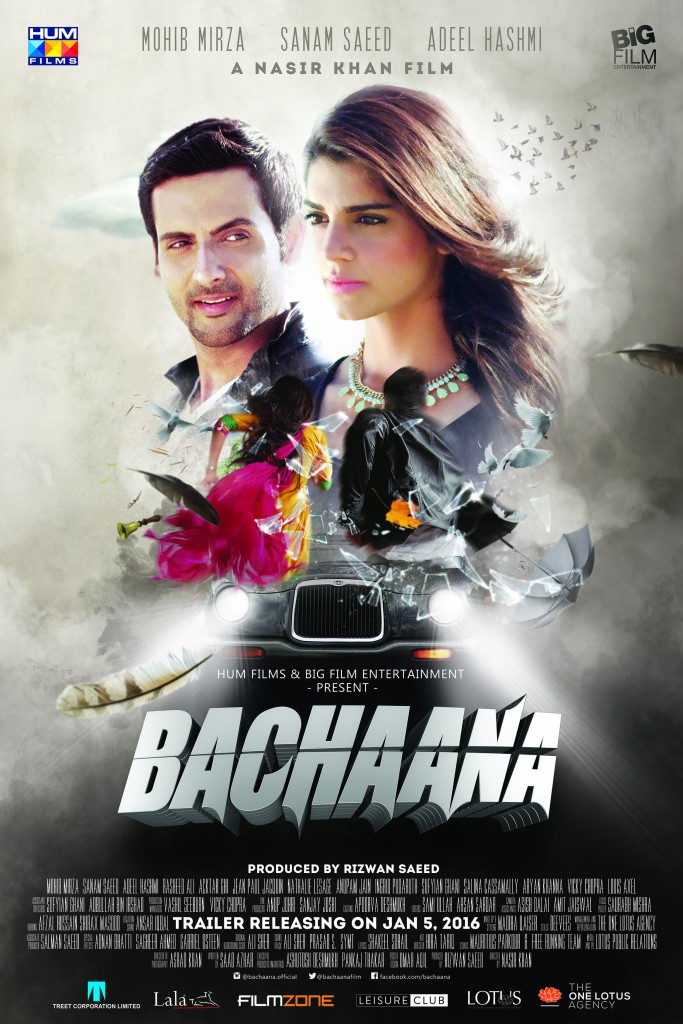 #BACHAANA is a journey of a sweet and bubbly Indian girl, Aalia, who undergoes a series of unfortunate events and is forced to place her faith in a man she hardly knows. That man, Vicky, is a Pakistani taxi driver in Mauritius. #BACHAANA follows the couple's adventurous journey of love.
The romantic comedy features award winning actress and model Sanam Saeed (Aalia), who is a household name in Pakistani drama industry and across borders due to her acting skills in dramas like "Zindagi Gulzar Hai".
Alongside Sanam Saeed, Mohib Mirza (Vicky) plays the leading role who has worked as a host, producer and actor in leading Pakistani dramas and telefilms. The film also features one of Pakistan's leading comic talent Adeel Hashmi.
Produced by Rizwan Saeed, well-known locally and internationally for his technical achievements in film production, #BACHAANA is one of the most promising films coming out in 2016.
With #BACHAANA, Big Film aims to explore an entirely new genre with an approach which will deviate from the mainstream cinema and will equally be a visual treat with strong acting and script.