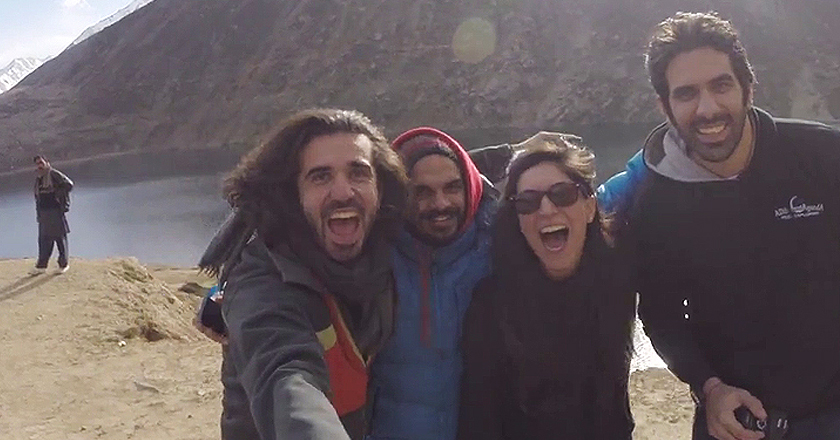 Moin Khan, a motorcyclist embarked on a daring journey around Pakistan with his four friends, all the way from California.  He successfully filmed his excursion as a solo motorcycle journey which started from the Golden Gate Bridge in San Francisco, California to Pakistan.
With the brilliant innovation of Selfie Stick, Moin recorded his journey in a six and a half minute video titled, 'Around Pakistan in 360 Degrees – Epic Selfie'. 
The video features the most scenic locations of the Northern areas of Pakistan including Naran, Lulusar Lake, Babusar Pass, Baltit Fort, Eagle's Nest in Karimabad, Hunza, Attabad lake, Gulmit, Passu, Borith lake, Rakaposhi viewpoint and Nanga Parbat view point, captured through GoPro.
Moin Khan's crazy journey can be seen on his Facebook page 'Moin Khan – AdifferentAgenda', along with the details of his tour in the form of pictures and short videos.
An extract from his Facebook page description 'Moin Khan – AdifferentAgenda' says:
'Travelling is to challenge yourself to things outside of your comfort zones, do things you would never think to do, and to think in ways you never thought to think.' 
Being a travel freak, he opted to show the positive side of his homeland Pakistan. With more than5.8k shares on Facebook, the video is going viral on the internet with a hashtag:
Watch the video here: