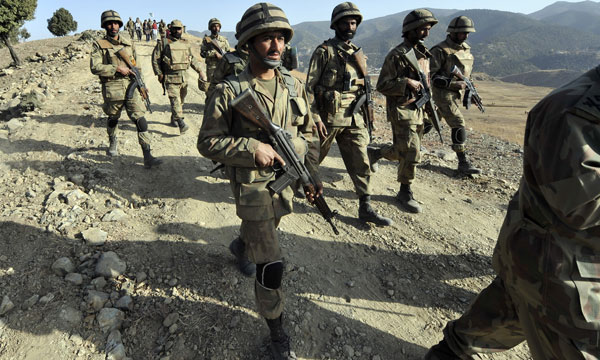 According to Credit Suisse report on globalization, Pakistan's military ranks 11th strongest in the world with USA's taking the top position followed by Russian, Chinese, Japanese and Indian military respectively.
The report ranks the military strength of 20 countries based on each nation's weaponry, including tanks, aircraft, helicopters and submarines.
Read more: Pakistani SSG Troops Ranked as Top Most Formidable Special Units Globally
According to the report, as first published in Business Insider, Pakistan has a final military strength score of 0.41 with active personnel number standing at 710,000 with more weaponry than Australia, Canada and Germany.
Read more: Defence Day 2015: ISPR Reveals 1965 War Pictures
While detailing the rankings of the top two countries, USA and Russia, the report stated that USA boasts of a fleet of 13,900 aircraft, 920 attack helicopters, 20 aircraft carriers and 72 submarines with a USD 610 billion budget expenditure last year.
It also revealed that these two countries accounted for "more than 90% of global inventories of nuclear weapons".