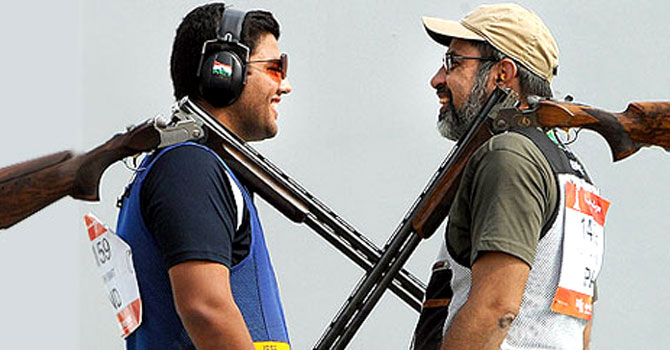 Pakistani marksmen will contest in the Asian Olympic qualification competition that will be held in India at the Dr. Karni Singh Range from January 25 to February 3, reveals Riaz Ahmed Khan.
The Executive Vice President of the National Rifle Association of Pakistan (NRAP), Riaz Ahmed Khan in his recent remarks disclosed that the Pakistani shooting teams will participate in the shooting contest in India in order to secure Olympic quotas.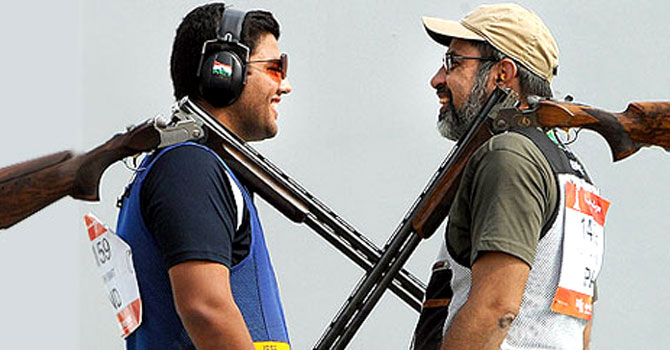 Smit Singh of India (L) and Khurram Inam of Pakistan (R) during the 16th Asian Games in Guangzhou.
According to indianshooting.com, the Pakistani squad for the Asian Olympic qualification competition will be declared soon.
Earlier, Pakistan skipped the 8th Asian Airgun Championship held at the same venue in October due to the availability of no quota places on offer. Meanwhile, a 12-member contingent team was sent for Asian Shooting Championship last month that was held in Kuwait.
A total 500 shooters from 44 countries will be participating in the contest for obtaining 35 Olympic Quota places.