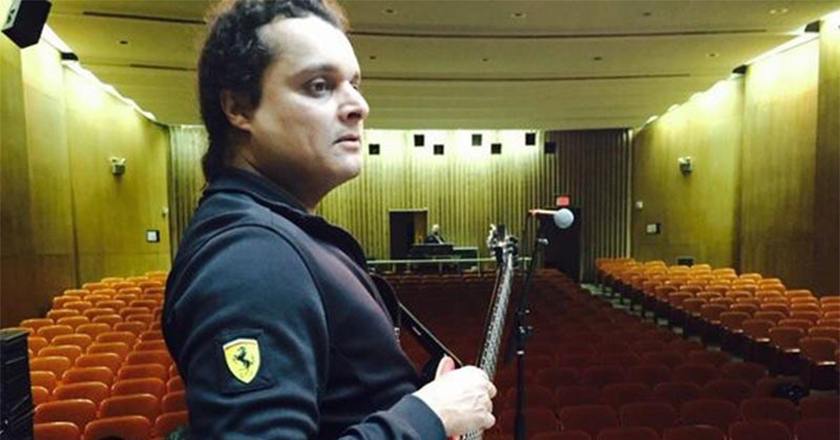 Pakistan's renowned sufi-rock band, The Mekaal Hasan Band, is performing today at arguably one of the most esteemed music festivals in the world, South by South West (SXSW).
While it is an achievement to be featured at the festival, musician Mekaal Hasan gives no credit to the Pakistan government for their presence.
See which other Pakistani bands will perform at SXSW 2015 here.
"The Pakistani government provides no funds for supporting performing arts. The reason we are playing at SXSW is because the US State Department is supporting the funding and has created a grant to allow Pakistani musicians to interact with a major US festival."
He further expressed his disappointment in the local government's attitude towards culture, in an interview with Dawn, "It is a matter of deep concern that our own government does absolutely nothing to spread Pakistani culture and the Americans are the ones who are more concerned about bringing our art out to their country."
Not only is the famous guitarist holding a grudge against Pakistan government for not promoting them enough, he believes that the performance at the festival will help them abroad more than in their own country.
"The apathy towards music and art in Pakistan has driven all serious dedicated musicians away and it is something for the companies who have the resources to do events to think about." 
The recently revamped band has chosen an all Pakistani team to perform at the festival including Humera Channa as the vocalist. Mekaal Hasan is proud of his team's efforts and is expecting a full house during the event, thanks to promotions by US companies back in Texas.
While talking about his band's selection for the festival, Meekal couldn't help taking a dig at other locally popular artists.
"Interestingly, none of the names who have been doing the rounds on certain popular TV-based music programmes were even called to perform at SXSW."